4000Pa Suction | Hair Tangle-Free |1080P Pet Camera | Allergen Purifier|Alexa & Google Enabled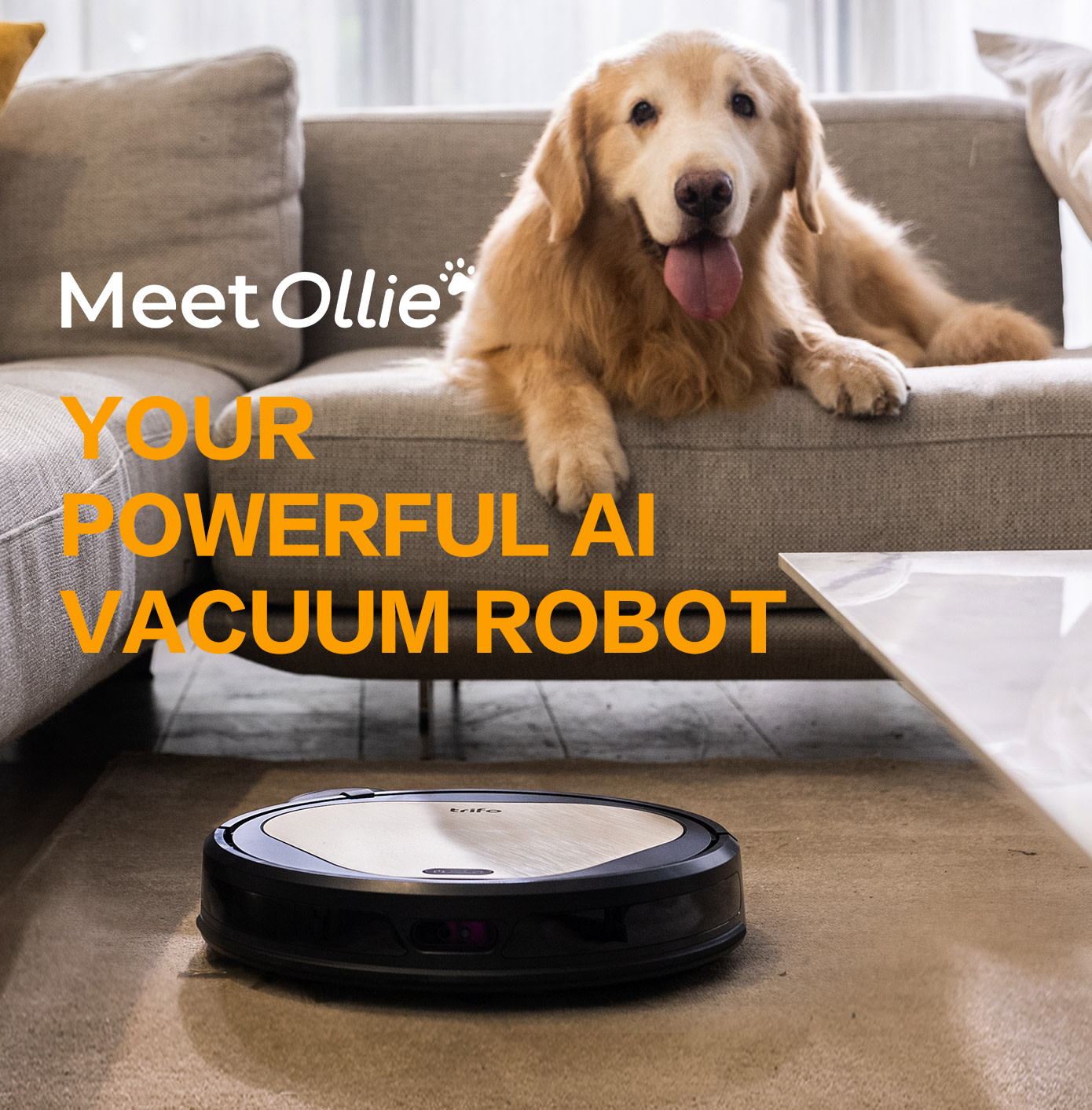 Trifo Ollie is the ultimate robot vacuum for pet owners and for anyone who loves clean floors! Ollie is designed to pick up hair and debris effortlessly, turning cleaning into a fun activity. This autonomous home robot vacuum not only cleans but also serves as a pet sitter when you're away from home – that's what an AI home robot vacuum should be!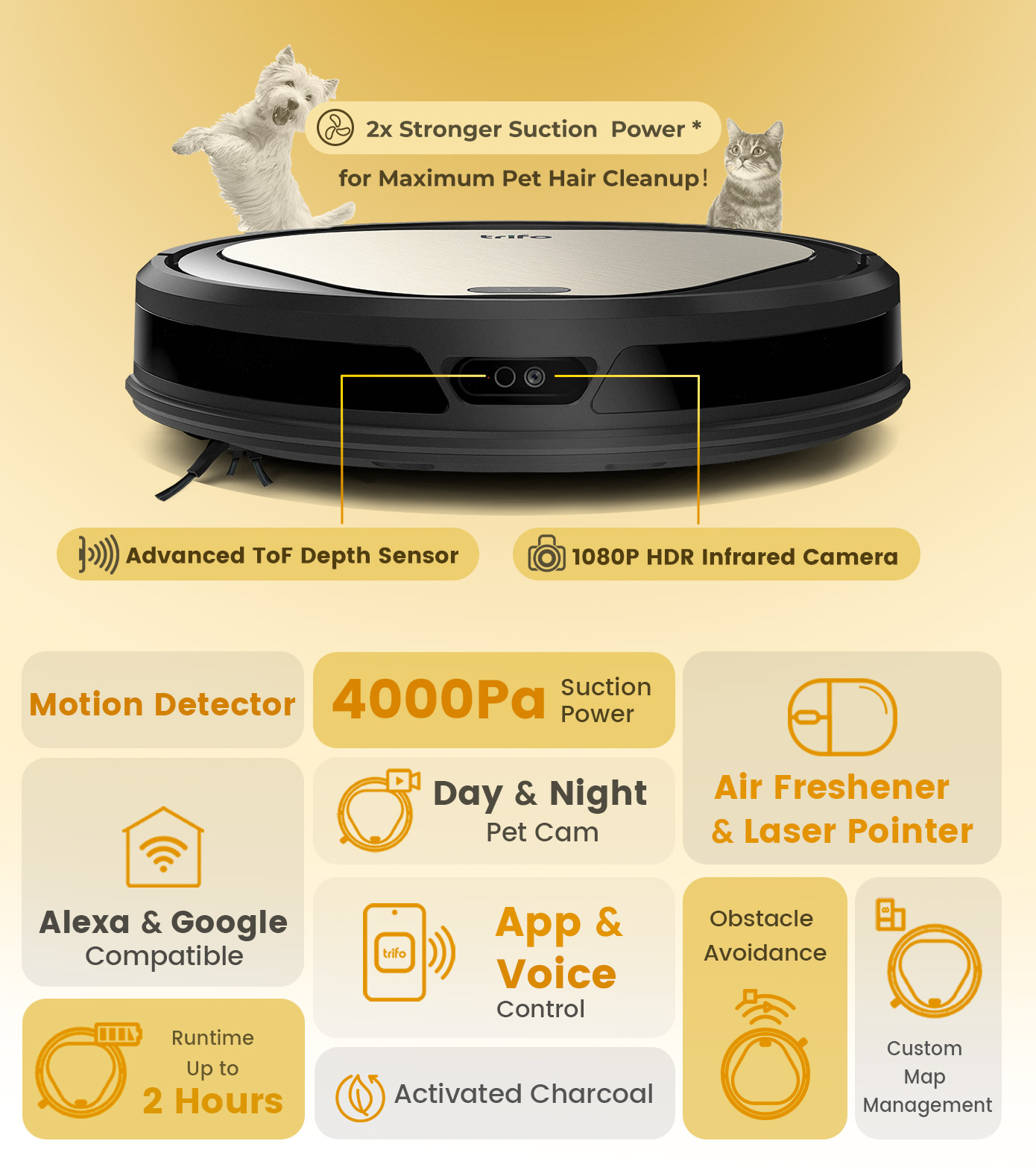 This latest smart home robot is designed to accommodate all pet owners. Featuring powerful 4000Pa suction for vacuuming dirt, dust, debris, and pet hair. With its built-in 1080P camera with crystal-clear day/night vision and ToF depth sensors, Ollie performs well under low light conditions and also serves as a controllable pet camera when you're away.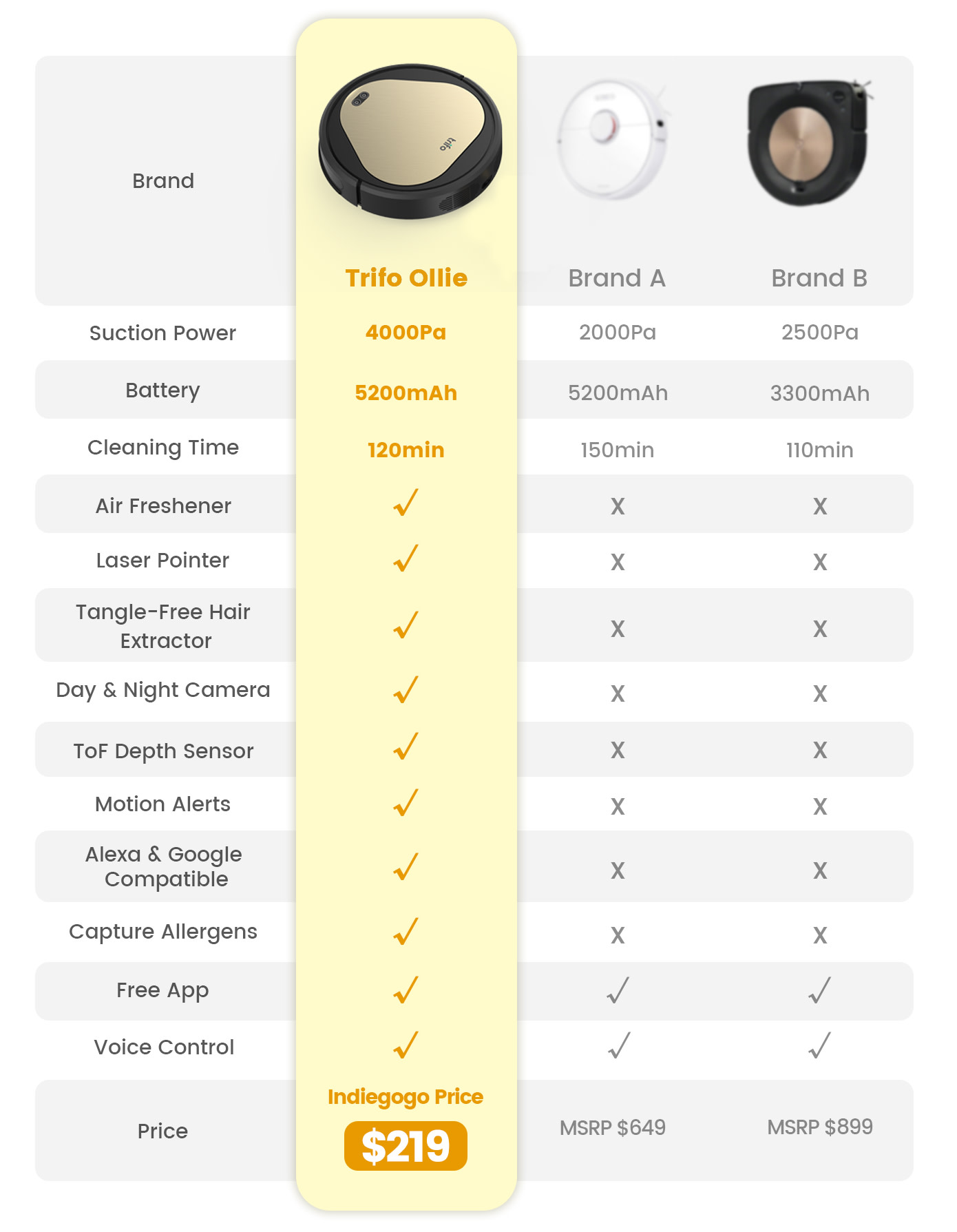 Finding the right robot vacuum to clean up pet hair on the floor is hard. Especially because most robot vacuums aren't designed for picking up pet hair and dander on hardwood and carpets, which makes cleaning a hassle when you're a pet owner who wants a clean home.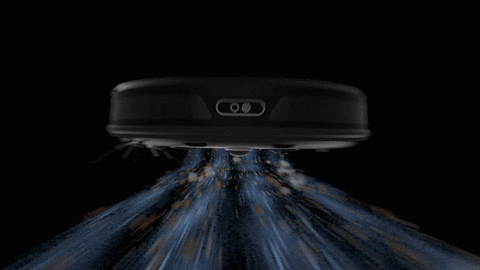 To solve this hassle, we created Ollie, the AI robot vacuum made for furry friends and their human(s). Thanks to Ollie's 4000Pa suction power and allergen purifier, you'll experience a new level of clean floors. Ollie is equipped with an allergen purifier; whenever Ollie vacuums, it captures the allergens from its surroundings.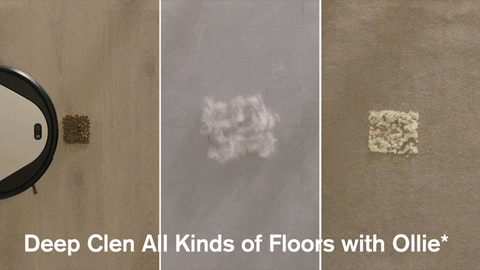 Ollie comes with a regular main brush and Trifo's brushless Pet Hair Extractor. We understand how frequently pet owners need to clean off the brush, so Pet Hair Extractor allows suction airflow to the robot vacuum more easily and gets all the hair and dust-bunnies. Never worry about cleaning hairs off the brush, just simply empty the dustbin!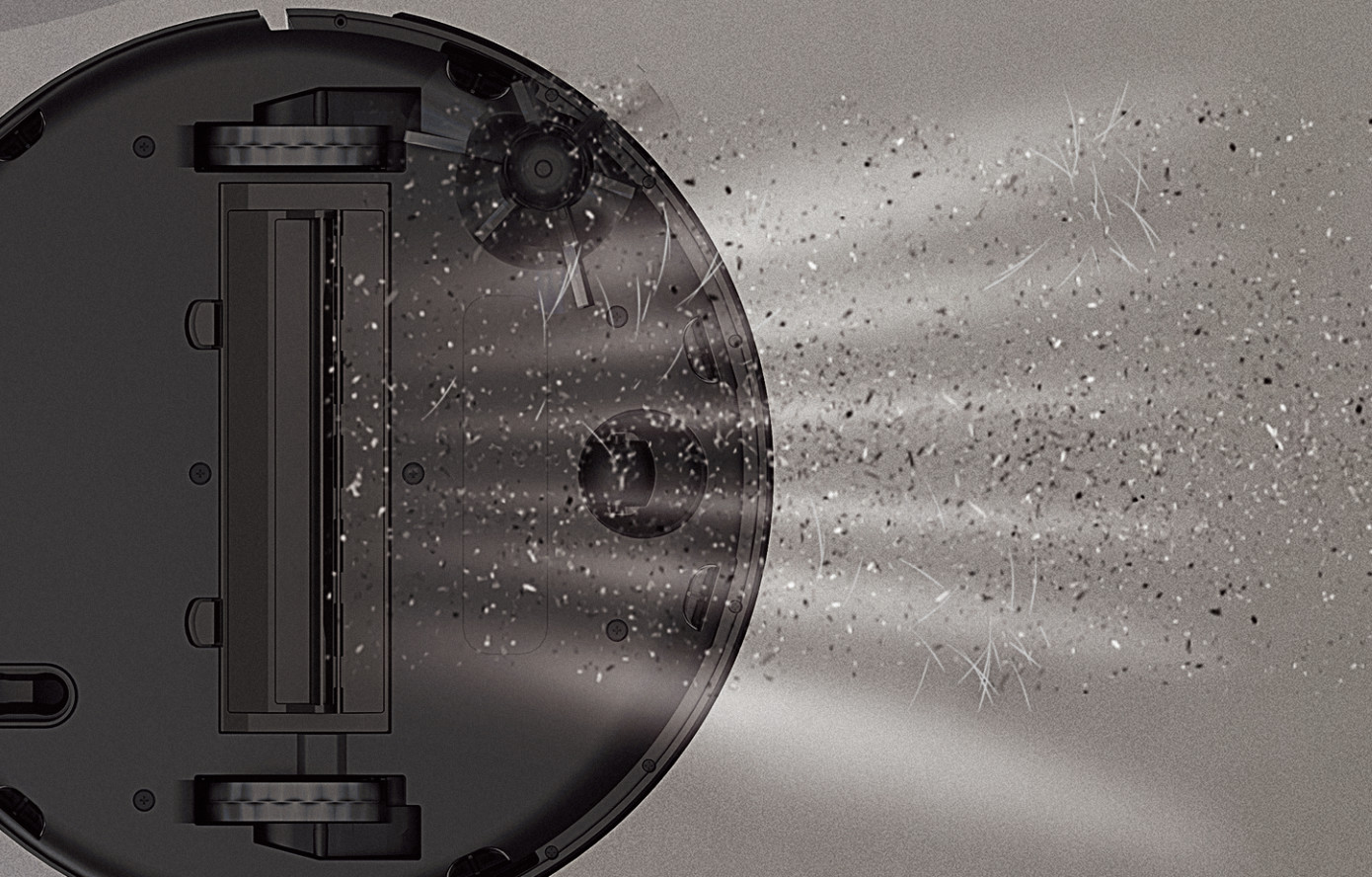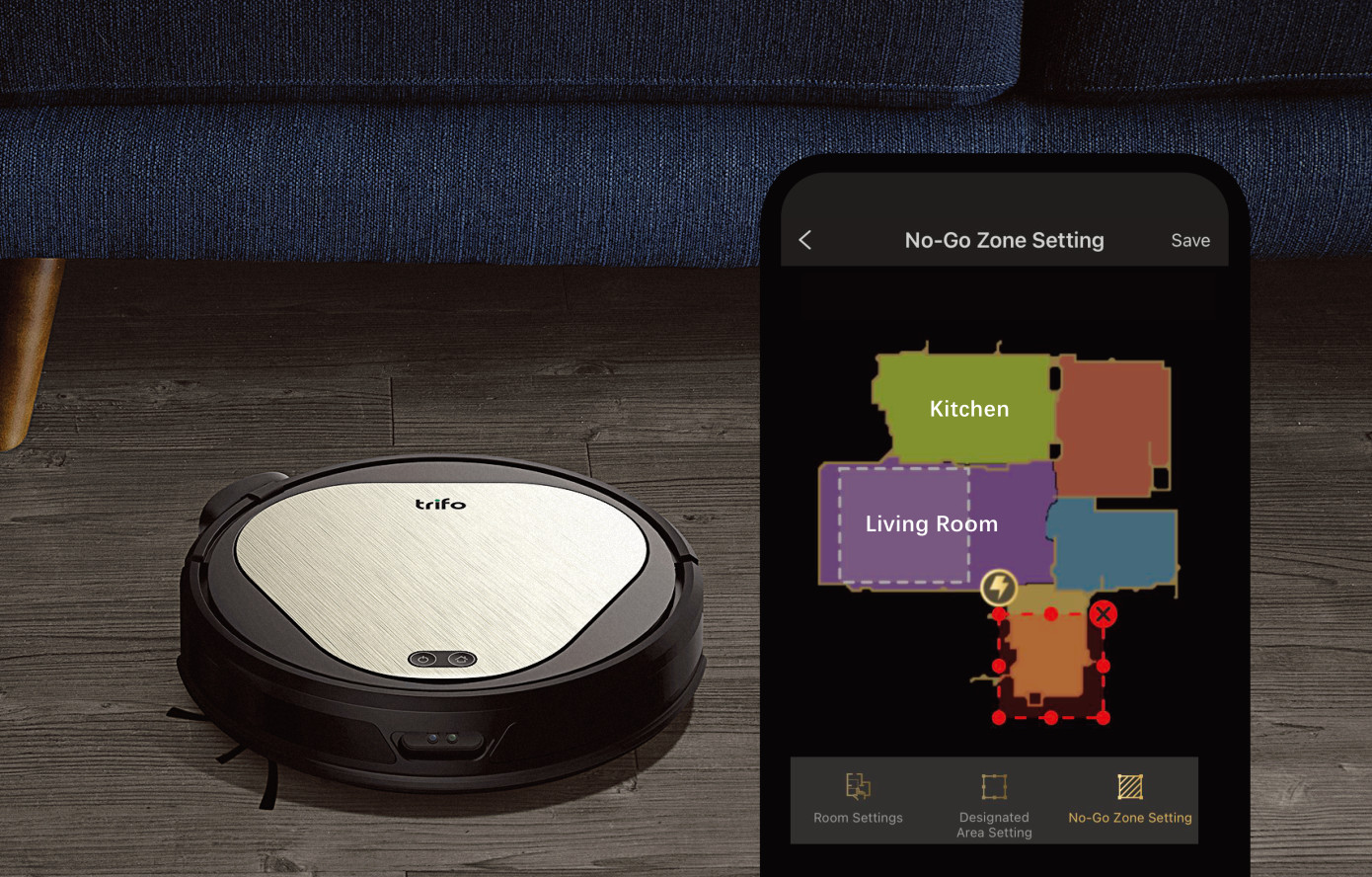 Powered by Artificial Intelligence (AI) and exceptional depth Time-of-Flight (ToF) sensors helps Ollie map out your house and clean  3.3X faster compared to regular robot vacuums. With Trifo's over-the-air (OTA) updates and every vacuum run, Ollie picks up quickly on its surroundings and makes cleaning decisions faster and better.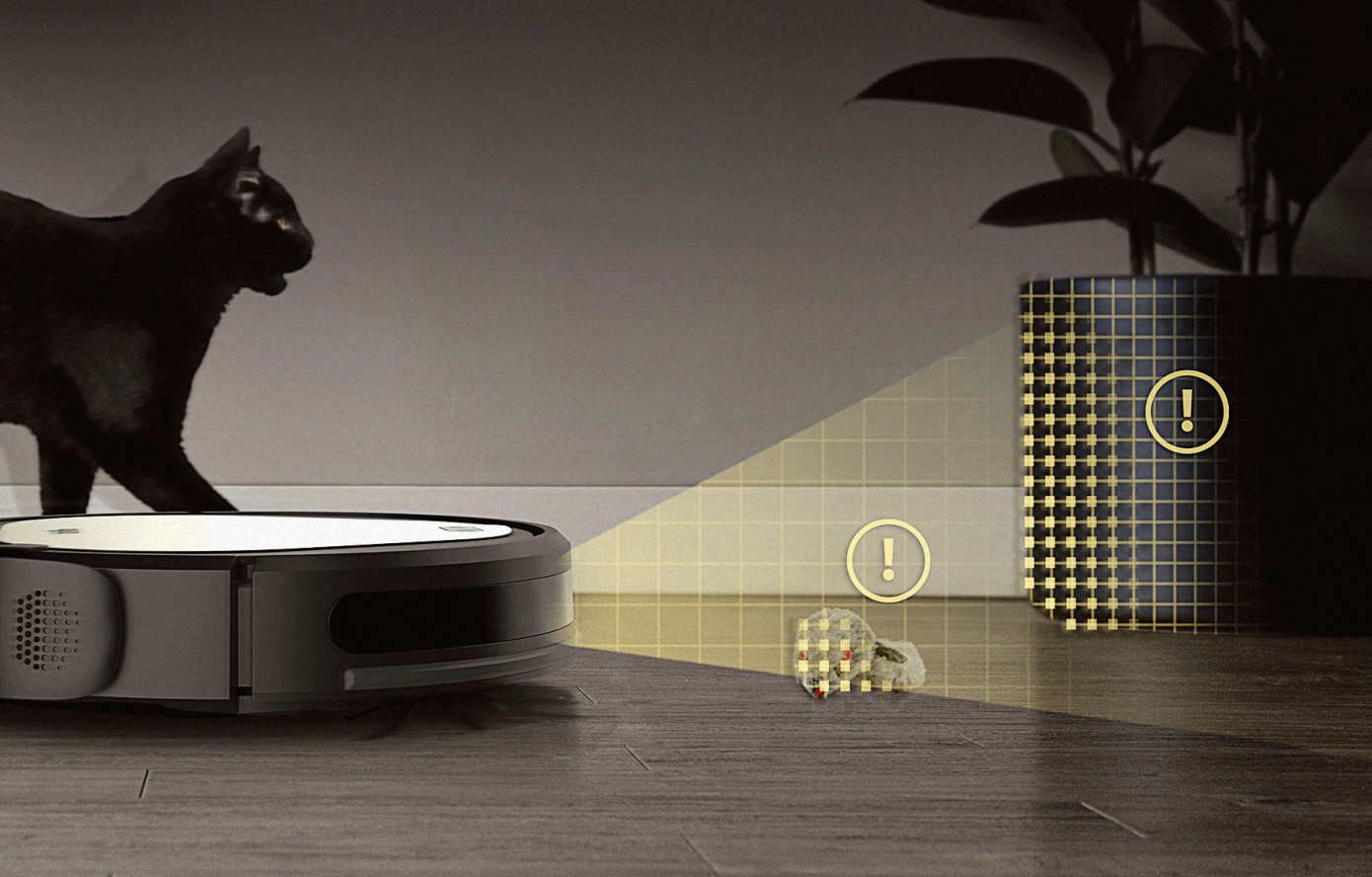 Ollie is built with a Time-of-Flight (ToF) depth sensor and SLAM technology that ensures high precision position tracking, precise indoor mapping, and 3D scene understanding to prevent bumping into furniture and navigate better around your house, 24/7. You will never have to worry about a robot vacuum crashing into your furniture and not knowing where it's at.

Streamline Ollie's cleaning process more efficiently with Google Assistant and Alexa, or simply open the Trifo Home app to start cleaning.
Ollie cleans for up to 120 minutes on a single charge, don't worry about endurance, easily covers 2000 square feet.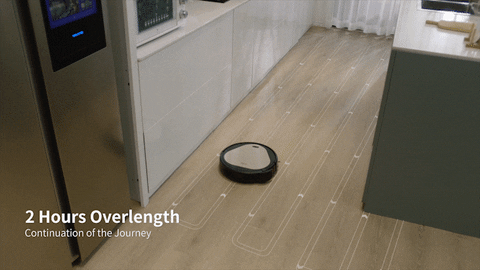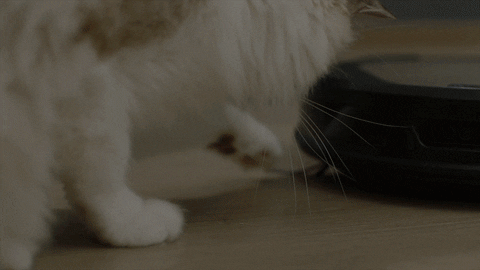 Laser Pointer allows you to play with your pets while Air Freshener eliminates the odor and keep your house fresh.

 Ollie brings you clean floors while serving as a Pet Cam. Equipped with a full-color 1080P HD camera, it scans the environment to avoid obstacles, even in low-light conditions.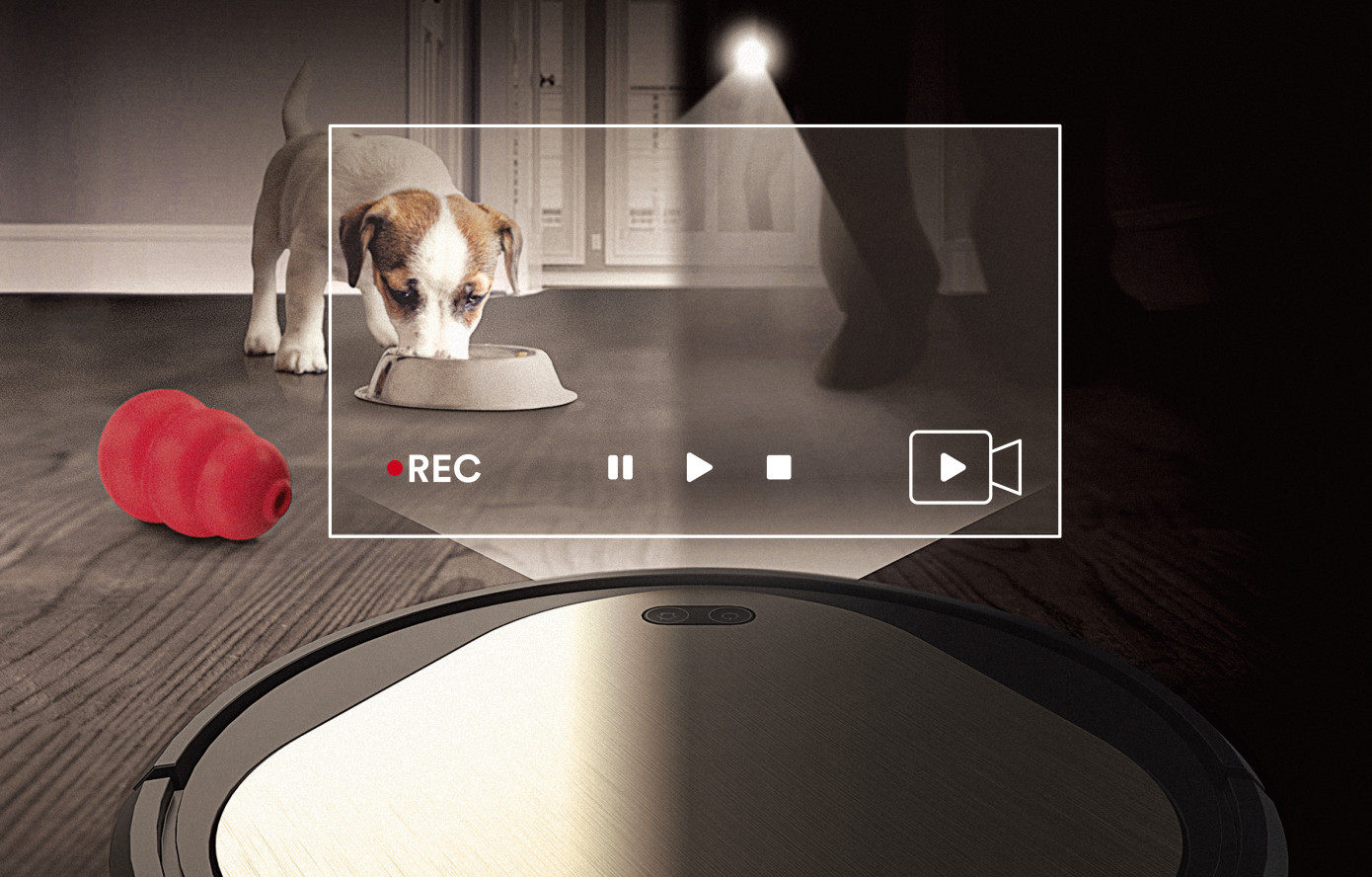 Ollie's unique suite of features keeps you updated about your home when you're away; whenever its camera detects unexpected motion, you'll be notified immediately through the Trifo Home app.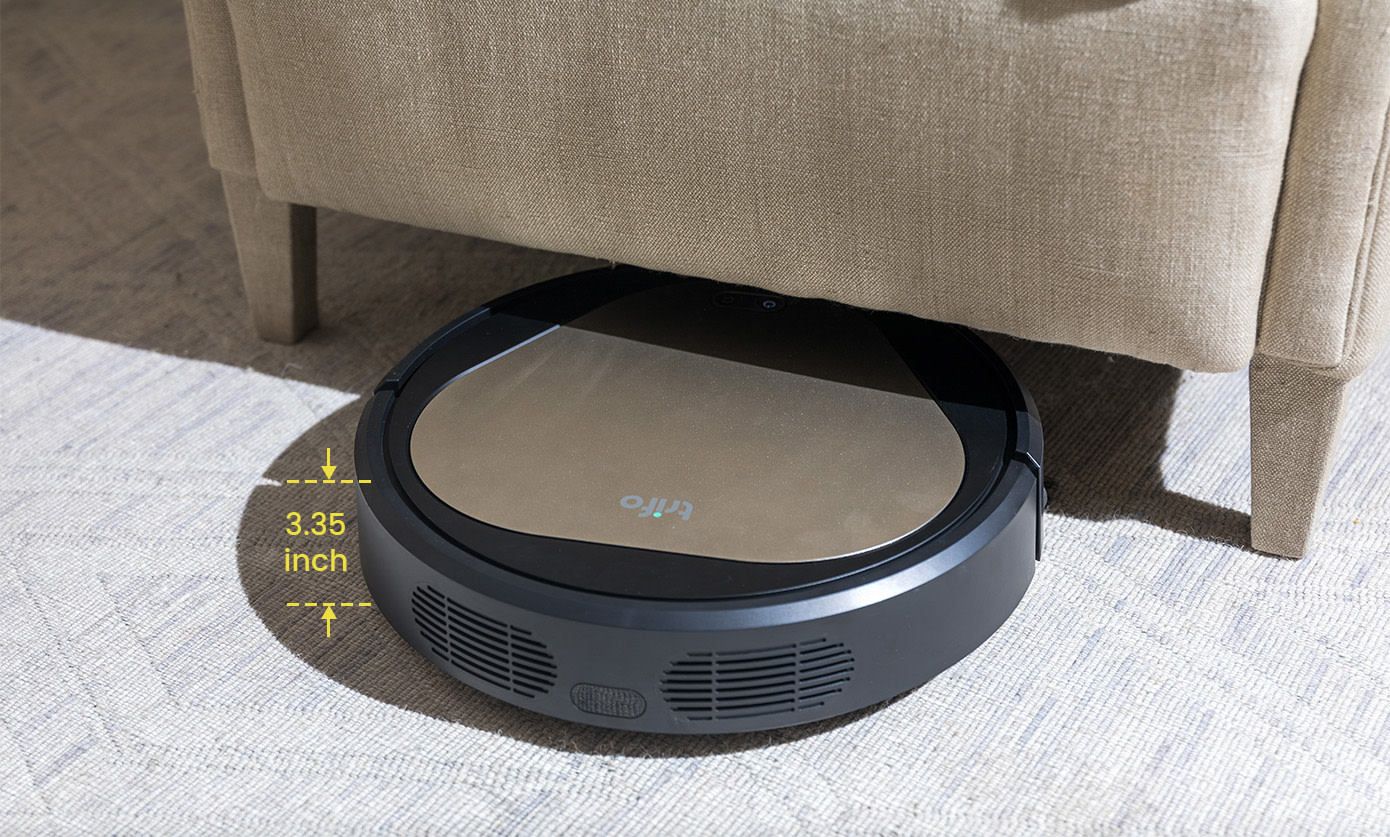 Ollie's 3.35 inch (8.5cm) ultra-thin body design can clean thoroughly under the furniture, vacuuming up all the dust bunnies under every corner.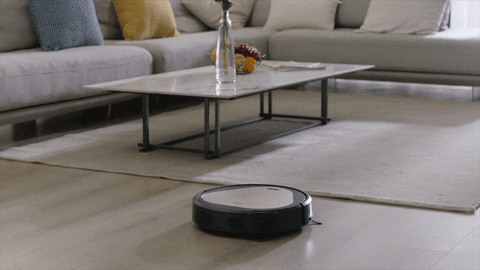 From hardwood to carpet on the floor, Ollie can handle it all! The upgraded wheel design allows Ollie robot vacuum to climb 2cm onto any threshold. So moving from hardwood to carpet is a piece of cake for Ollie.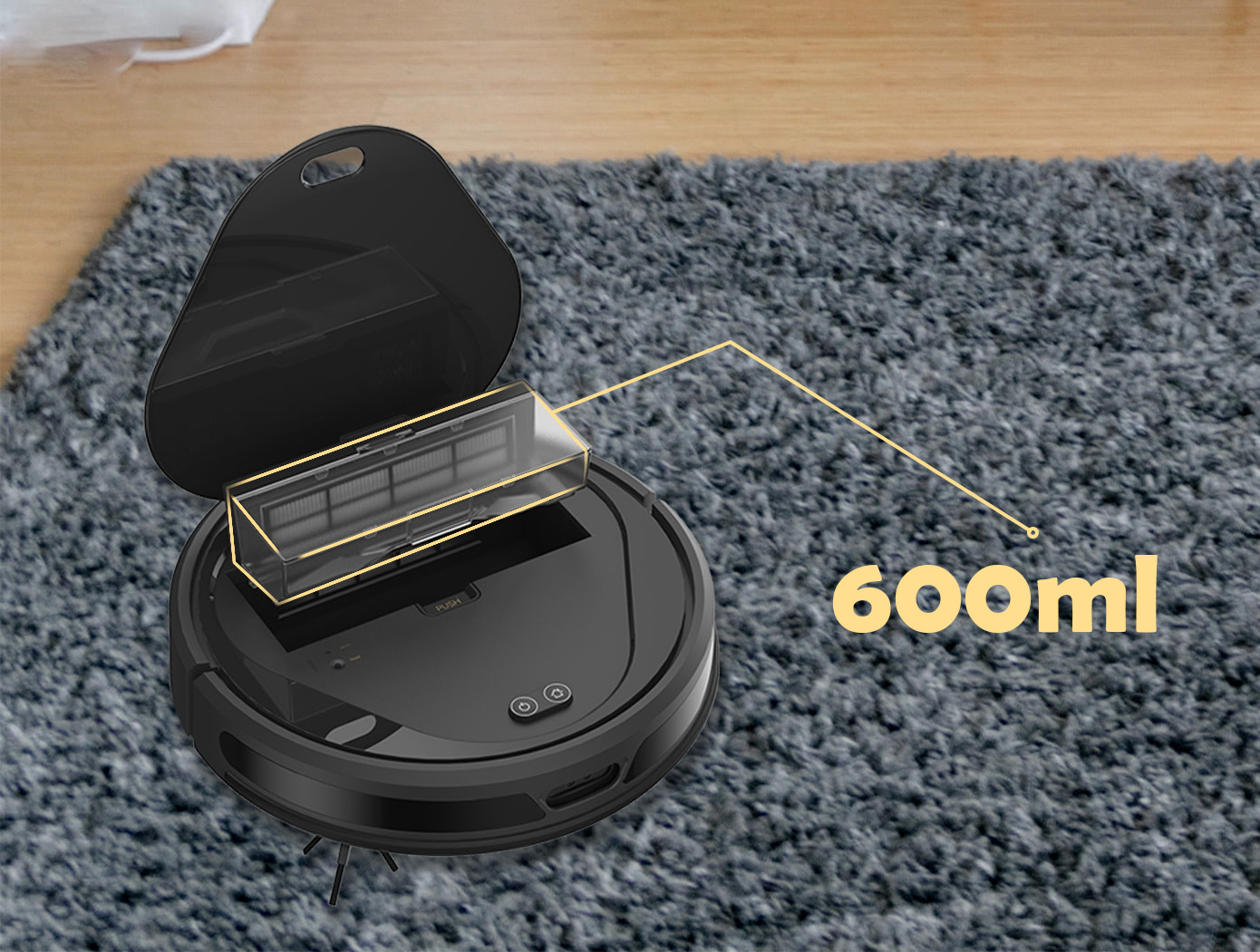 For your convenience and heavy cleaning, Ollie comes with an extra-large 600ml dustbin for all the pet hairs, crumbs, and dustbunnies collection. This robot vacuum is a marathon champion at all times!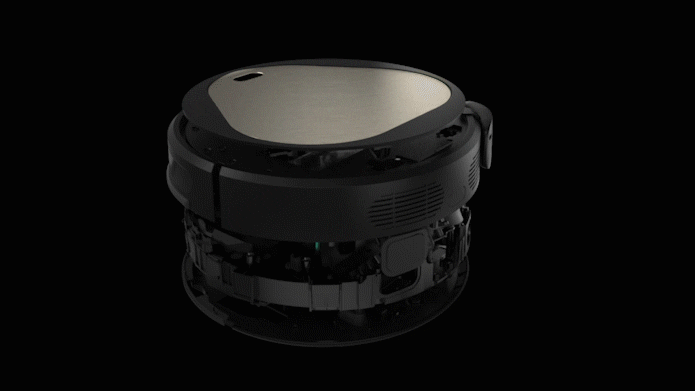 Eliminate odors and capture allergens are made easy with Ollie's built-in HEPA and activated charcoal filter. Ensuring the air in the room is fresh and clean all the time.