Tern: Healthier Homemade Ice Cream in Minutes
A la mode. Anytime
The Tern craft ice cream maker combines the artisans desires for quality finished ice cream with a fast, interactive experience for your family or friends. You can also use healthier ingredients and craft your recipes exactly how you want them.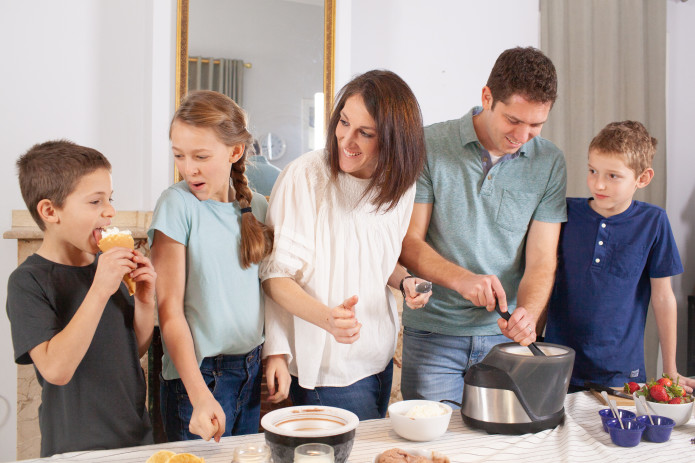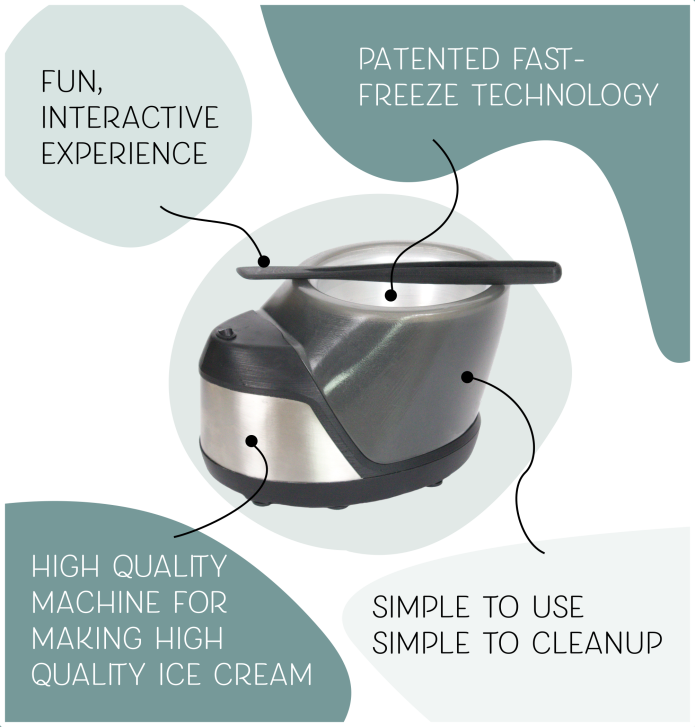 Faster Churn
With Tern, you can churn a pint of ice cream in 5 minutes, the speed of a professional artisan machine used in ice cream or gelato shops. The faster a batch of milk, sugar and cream freezes into ice cream, the smaller the ice crystals and air pockets folded inside. And tiny particles create a richer, creamier finished ice cream,  while still using healthier ingredients.
How fast a batch of ice cream freezes depends on multiple things, such as temperature and volume of mix and mix ingredients but the freezing time with Tern can be as little as 2 minutes for a half pint or 10 for a pint of very sweet sorbet.
Higher Quality
By churning your ingredients very rapidly, your Tern craft ice cream maker lets you create an artisan-style product. The result is a smooth, dense ice cream with a rich consistency and superior flavor.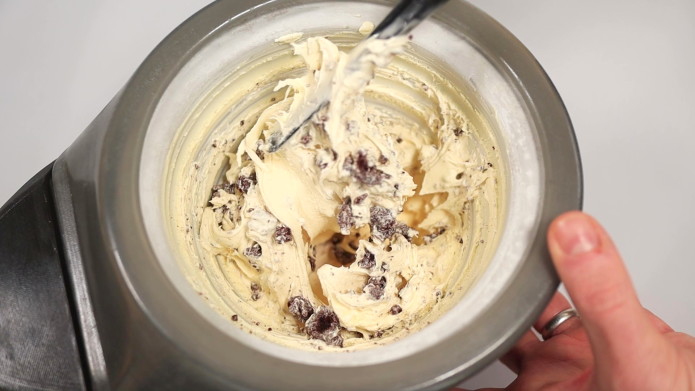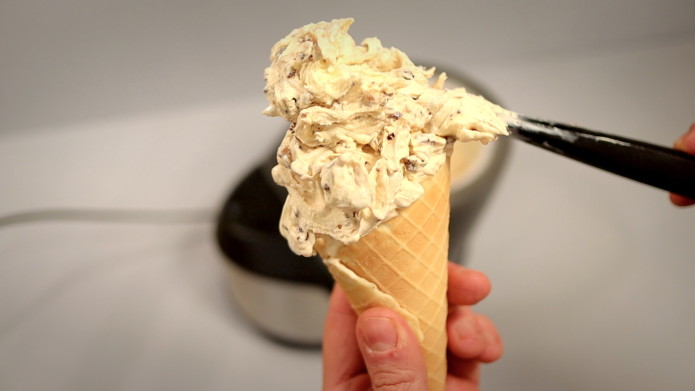 Healthier Ingredients
You can customize your recipe by using non-dairy milks, pureed fruit, avocado or nut butters for healthier frozen treats.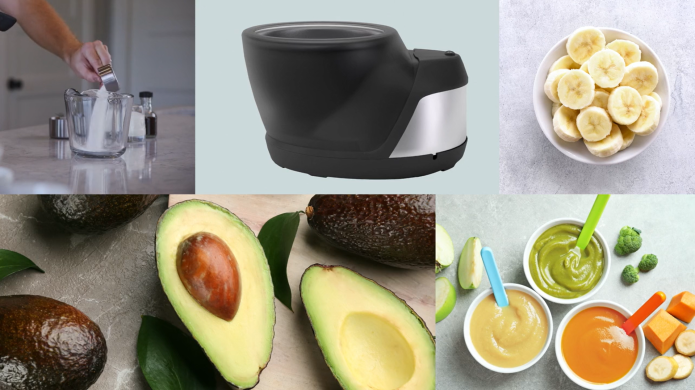 Make sorbet or a frozen smoothie bowl in minutes from fresh fruit and veggies for a fresh start to the day. 
High quality ingredients make the highest quality sorbet, gelato and ice cream. Just like this strawberry sorbet made from fresh strawberries, churned in minutes. 
Interactive and fun
With the Tern craft ice cream maker, making homemade ice cream becomes an experience the whole family can enjoy. From taking turns churning to picking flavors and mix-ins, there is more than just amazing ice cream – there is an activity to look forward to. The churning is just a matter of minutes so it is fun to watch how the ice cream progresses toward the smooth finished ice cream that everyone is anticipating. Some compare the experience to throwing a clay pot on a wheel – gently moving the mix as it transforms from a liquid to a creamy ice cream. You really are the artisan making a one-of-a-kind dessert just how you like it.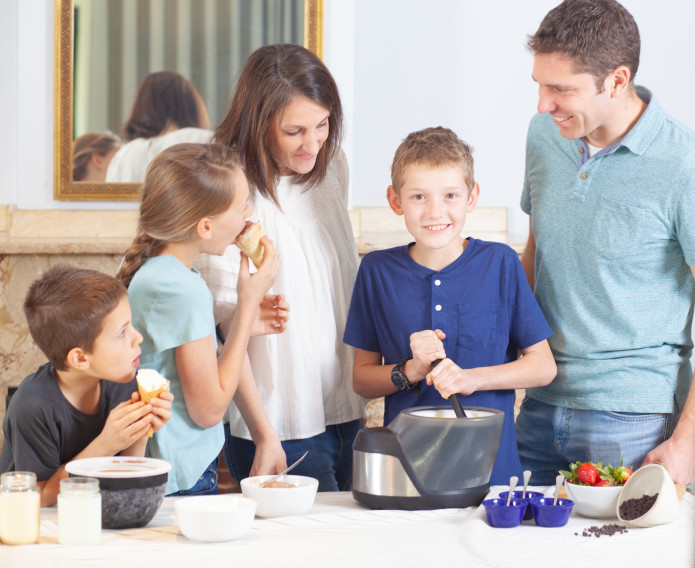 What Makes it Better
Compared to other home ice cream makers, Tern makes a higher quality product in a fraction of the time. We also designed Tern with a streamlined shape and ultra-quiet function, to make the ice-cream-making experience fun for everyone. With a removable cover and rinseable base, the cleanup is quick and easy as well.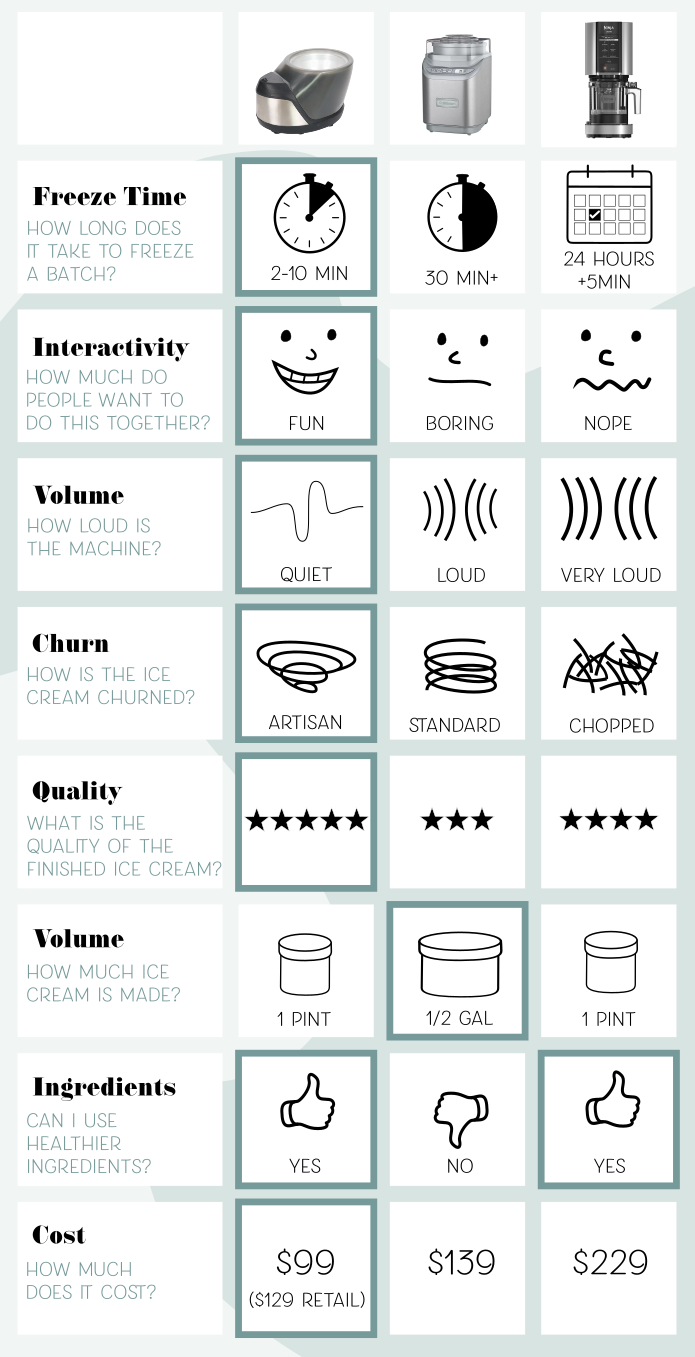 What Others are Saying
Don't take our word for it! We have had the privilege to share our creation with many people and here is what some of them have to say:

We have also received this positive feedback: