Portable & Durable | 1200W Output & 10 Outlets | Recharge to 80% in 1 hour | EV-grade battery

The 70mai Power Station Tera 1000 is an innovative clean energy solution combining power and portability. it's perfect for your everyday power needs at home, off the grid, or just on the way.
With enough capacity to power a full-fledged home away from home, get a full recharge in as little as two hours, or in 6 hours entirely from the sun.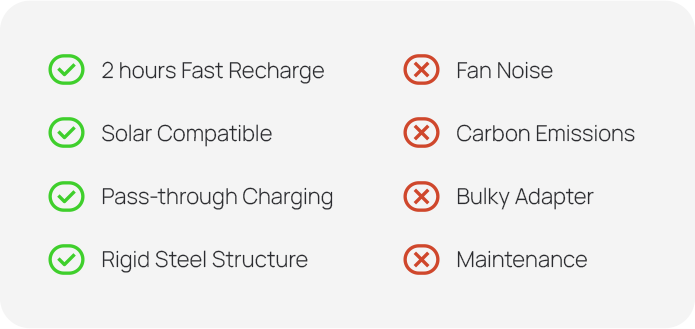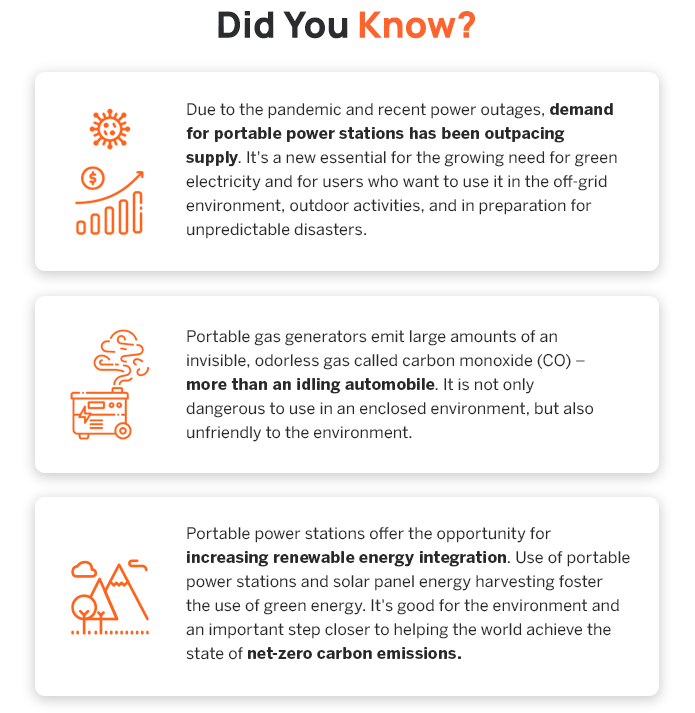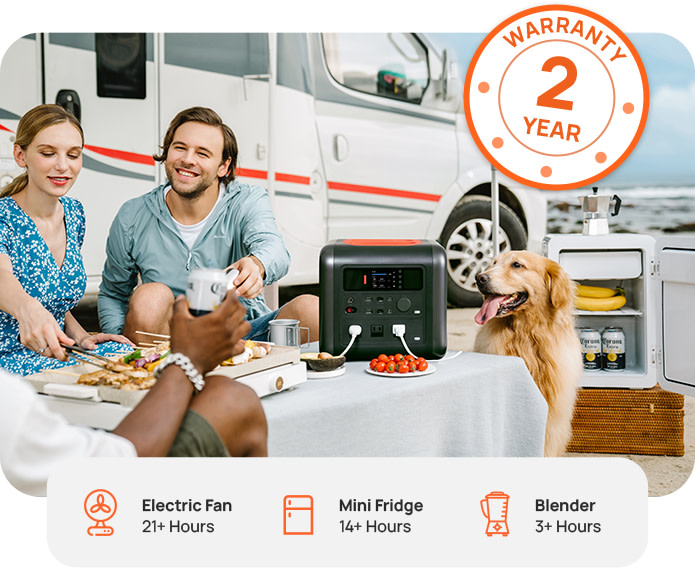 Have fun outdoors without constraints. Solar compatibility and pass-through charging allow you to charge your devices and the power station itself simultaneously in the sun. And with Tera's breakthrough heat dissipation, you won't need to worry about the device overheating.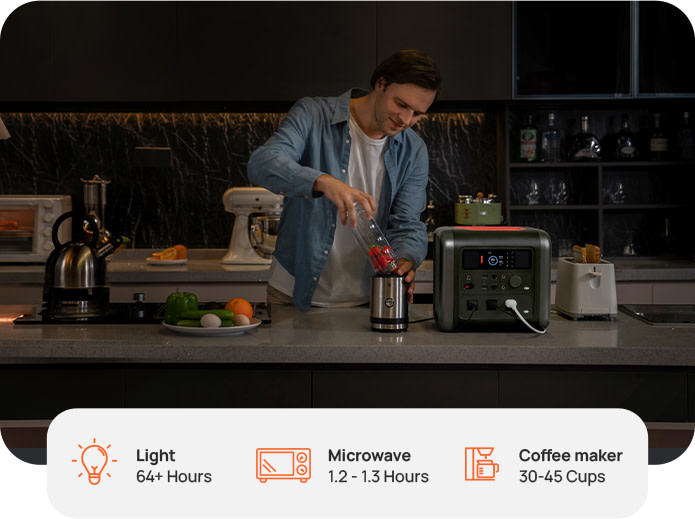 If power goes offline, keep up to 10 devices plugged in simultaneously. If Tera 1000's battery starts to run low, charge back up fully in just 2 hours with your home AC outlet.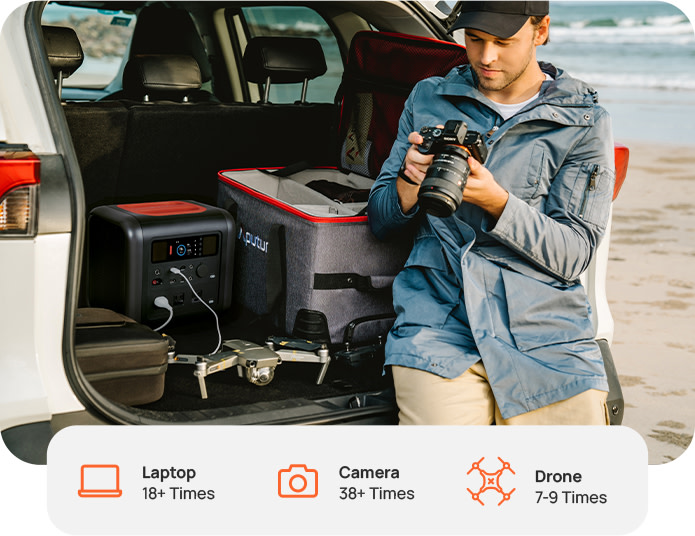 Tera 1000 operates without the loud hum of a fan, so you can power your gear and get work done with peace and quiet. Its steel internal structure and 2-layer outer shell can effectively endure the wear and tear of outdoor use, so you're free to carry & stack it wherever you travel.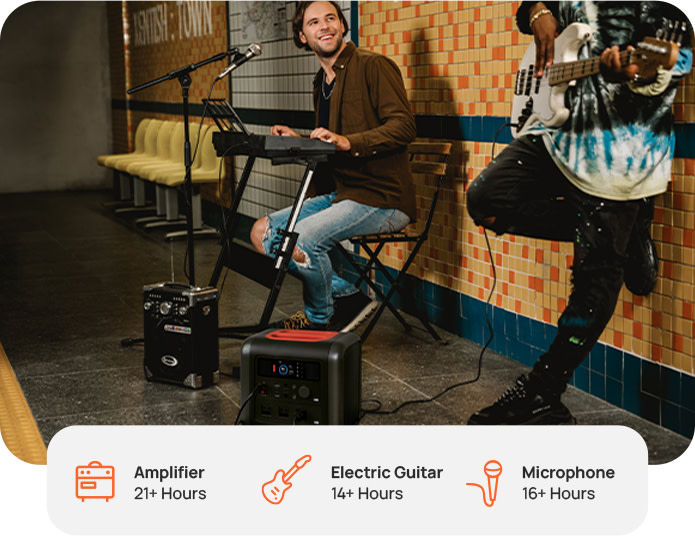 Whether you have a big gig, or you just want to jam away with your friends all day long, Tera 1000 keeps the music playing for hours and hours.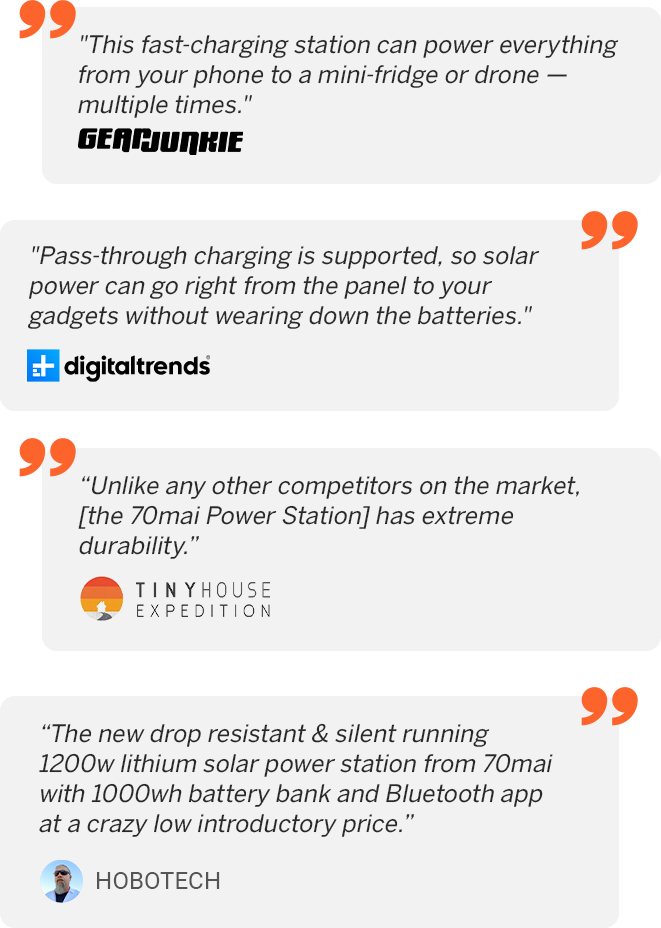 Professional Reviews Are In
Many have reviewed and tested 70mai. Let's hear what they have to say about 70mai Power Station Tera. 
"The new drop resistant & silent running 1200w lithium solar power station from 70mai with 1000wh battery bank and Bluetooth app at a crazy low introductory price."
– HOBOTECH, Professor Hobo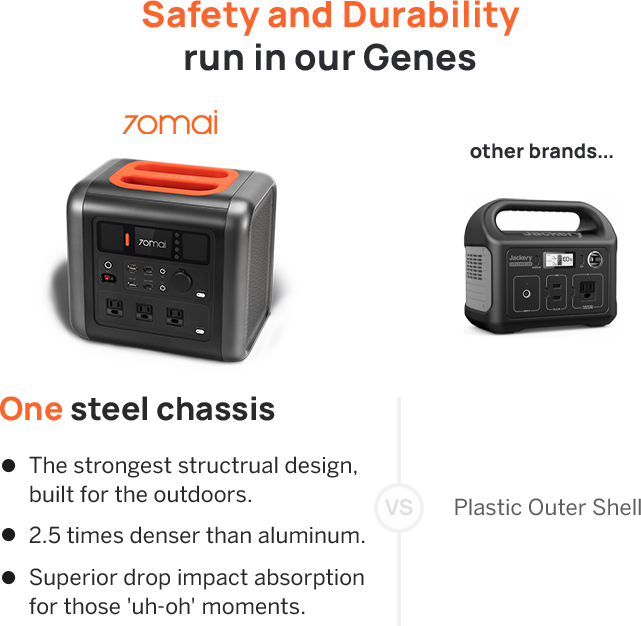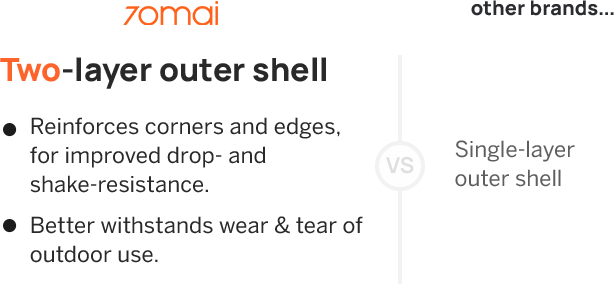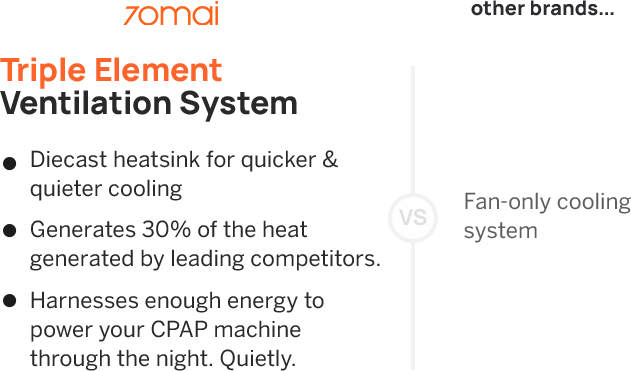 The lithium-ion batteries that power the Tera are most widely used in EVs and E-bikes, and are among the most established battery technologies on the market. 70mai had previous experience developing E-Scooters and portable power banks, accumulating rich knowledge and R&D capabilities on battery-powered products, that it leveraged on the Power Station Tera.
Tera's batteries are further reinforced by the best-in-class BMS (Battery Management Systems) from Texas Instruments, an algorithm that protects against over-charge, over-discharge, or overheating.
Running 1000 cycles to 70% capacity, the Tera is extremely long-lasting and can support around 5 years of use. It's also able to handle extreme temperature spanning 14 – 113°F. Harness the power of Tera 1000 no matter the weather or location.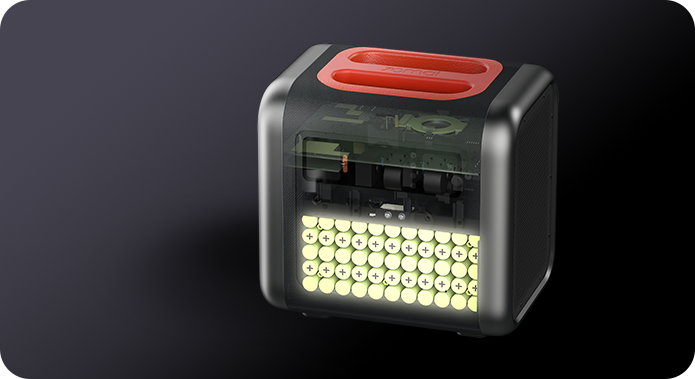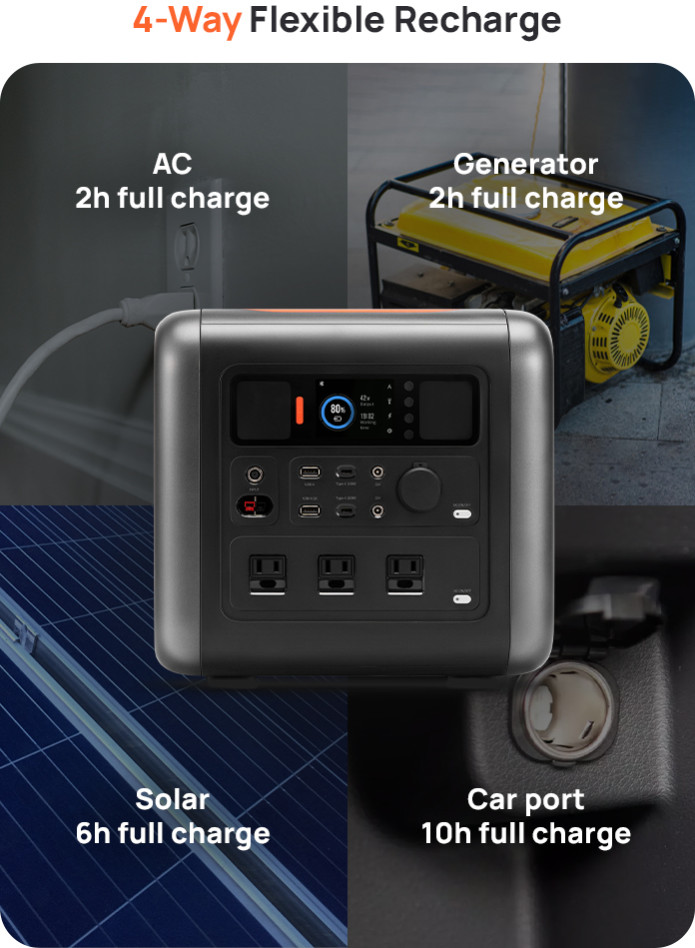 An all-in-one solution to power the creature comforts of home, packaged into a compact cube that moves wherever you move.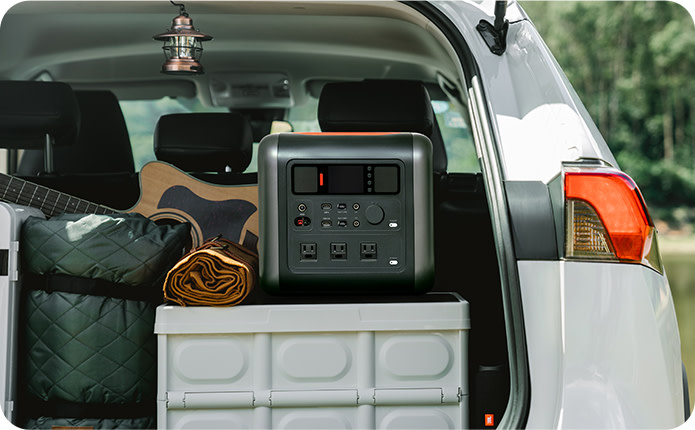 The Tera equips a patented 2-in-1 inverter, integrating the bulky adapter that's traditionally attached to the AC cable. This further improves portability, letting you carry energy around without being dragged down by the extra weight.