Magnetic Wireless Charging | Type-C 20W PD | LCD Display | 10,000mAh | Perfect for Home and Travel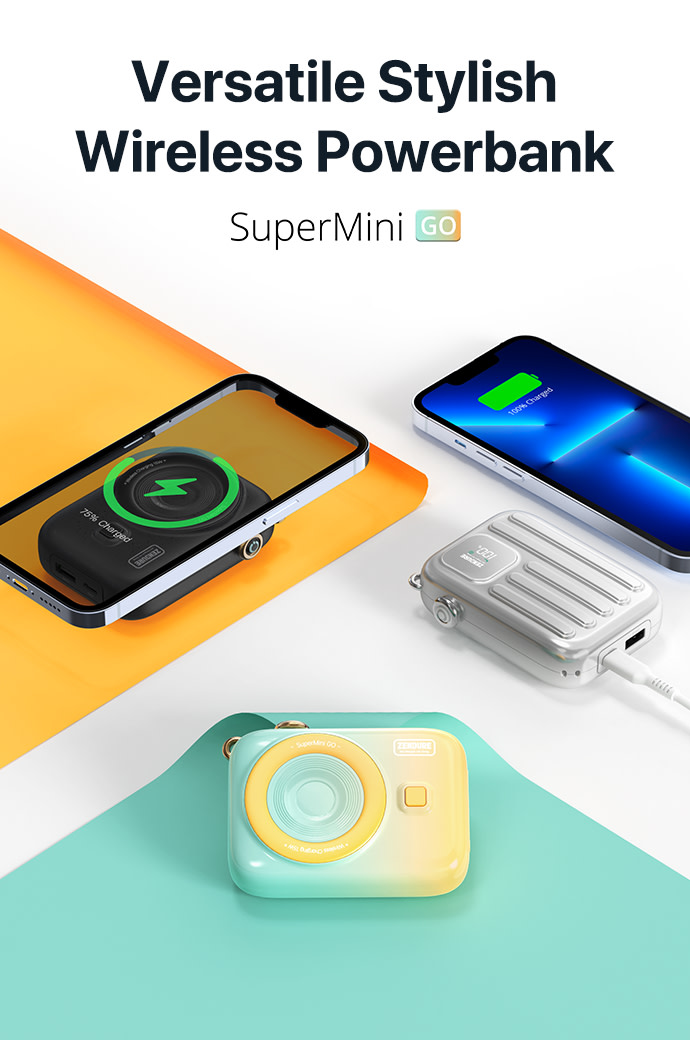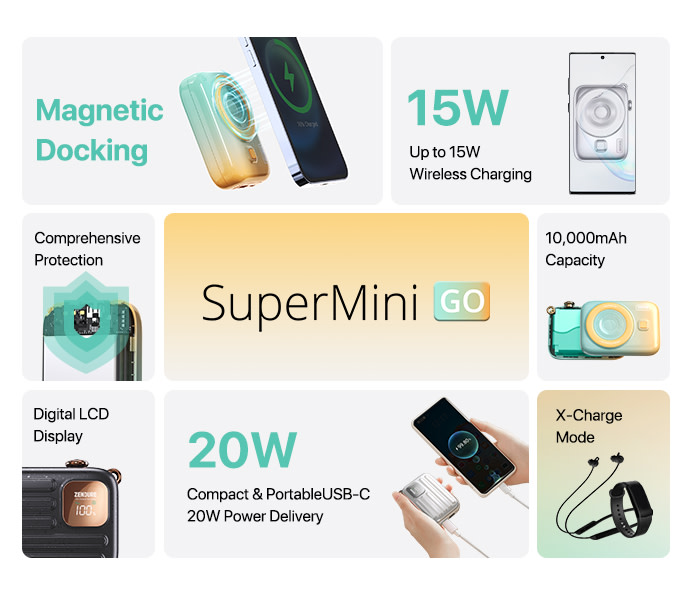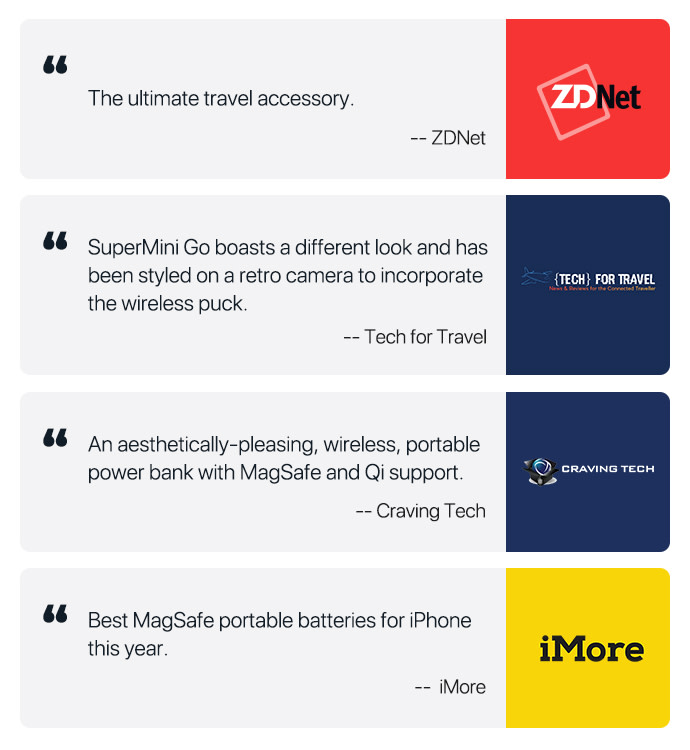 With blazing-fast 20W power delivery, SuperMini GO can charge an iPhone 13 Pro to 50% in less than 30 minutes. Just a quick charge and you're good to go.
A standard external battery can take more than 5 hours to recharge at a measly 2 amps. SuperMini GO can fill itself up in about half the time.

Conventional power banks usually aren't compatible with low-power devices like smart watches and wireless earbuds. SuperMini GO has X-Charge mode, which means it gets along with all your devices, big and small.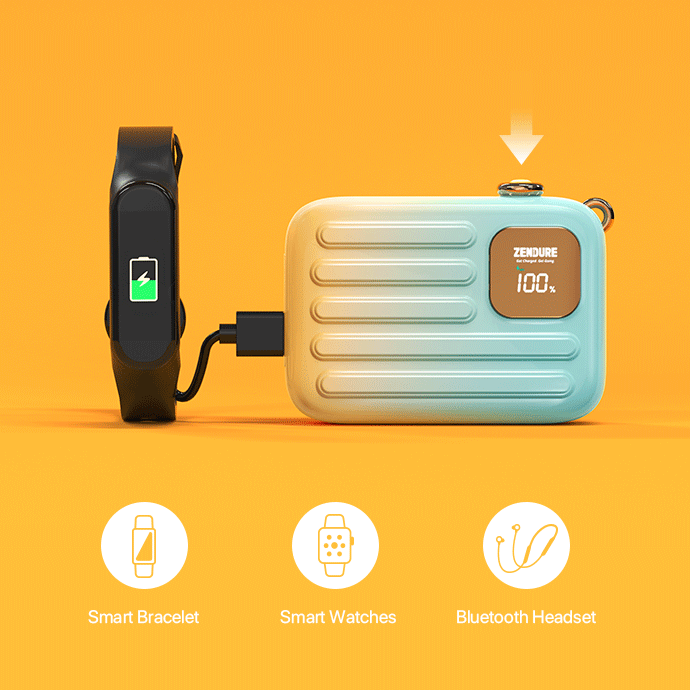 Notes:
1. To enable X-Charge mode, press the button two times. The status lights will then continuously move up and down to indicate that X-Charge mode has been activated.
2. To turn off X-Charge mode, press the button two times again. We recommend disabling X-Charge mode when SuperMini GO is not in use to conserve the battery.

You shouldn't have to carry multiple chargers to charge different things. One simple power bank should be able to handle everything. SuperMini GO works seamlessly with a wide range of USB-C phones, tablets, and more.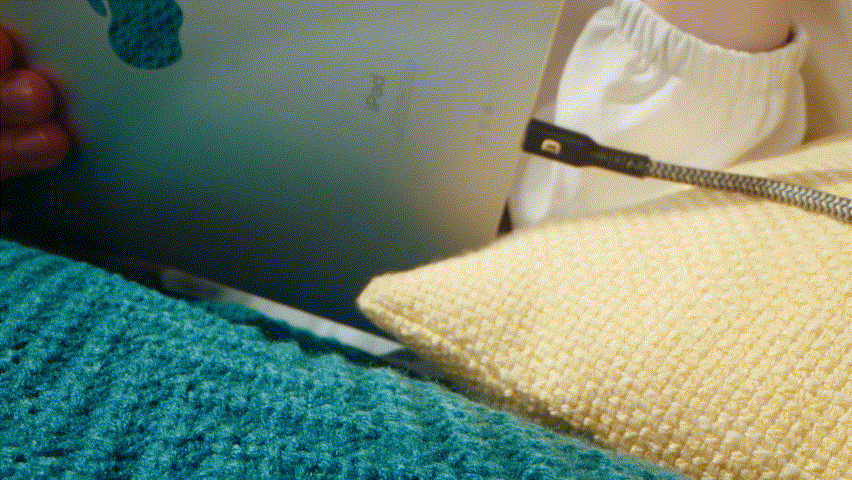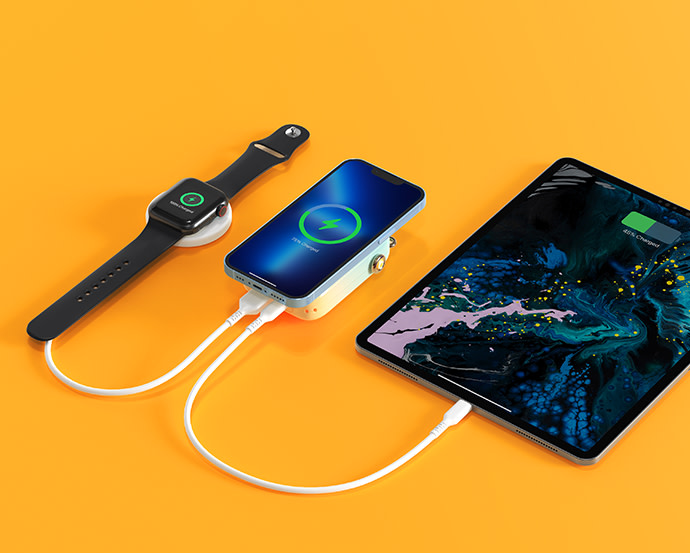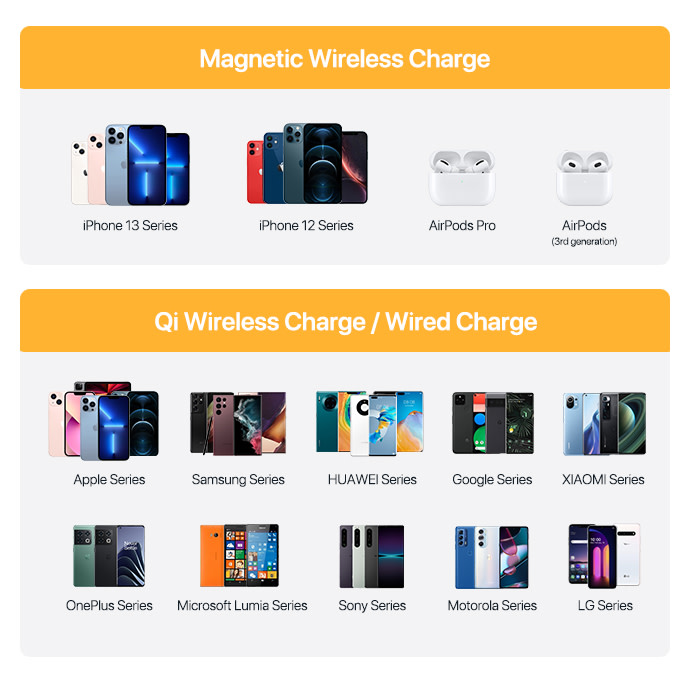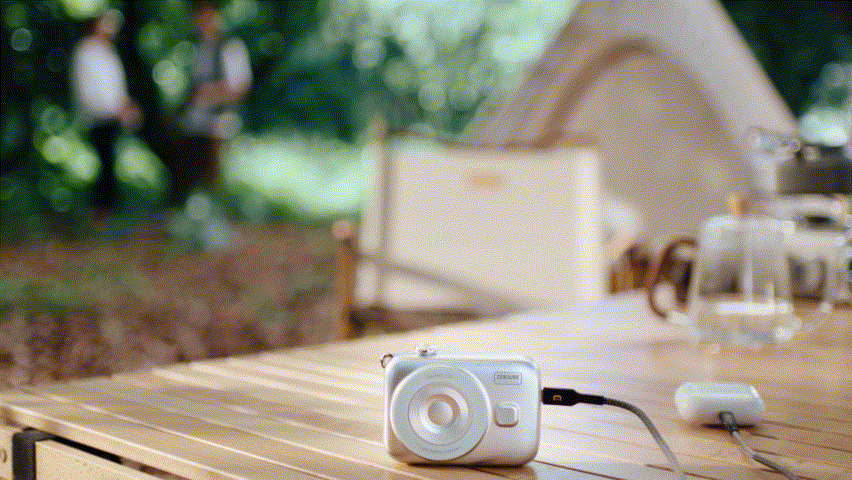 Thanks to its powerful magnetic docking mechanism, SuperMini GO stays connected to your phone during wireless charging, so you don't have to worry about running out of power during a video call or while gaming. Simply line up your compatible phone with SuperMini GO, and you're all set.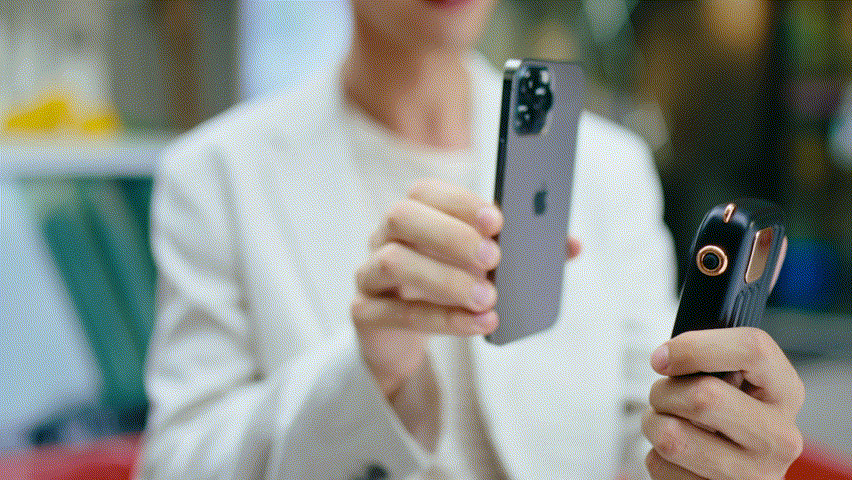 A balance of sophistication and playfulness, with a touch of color. An LCD screen that intuitively gives just the right amount of information. SuperMini GO delivers not just convenience but joy as well.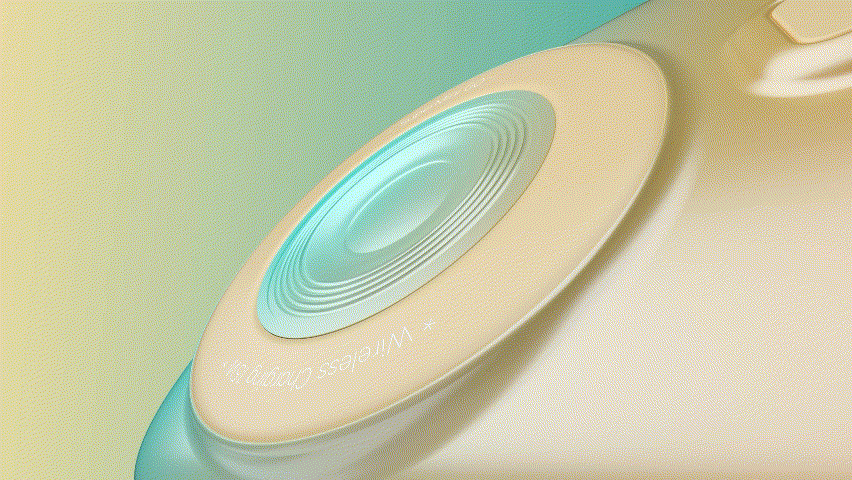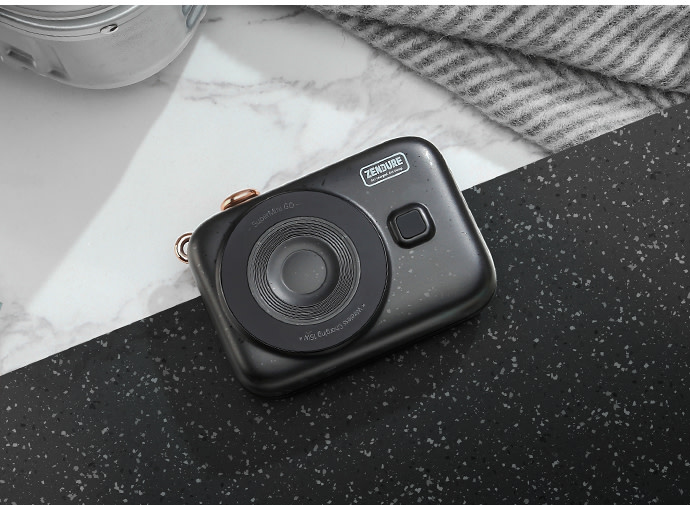 SuperMini GO takes up very little space in a pocket, backpack, or suitcase. And the moment you need it, it's ready to perform.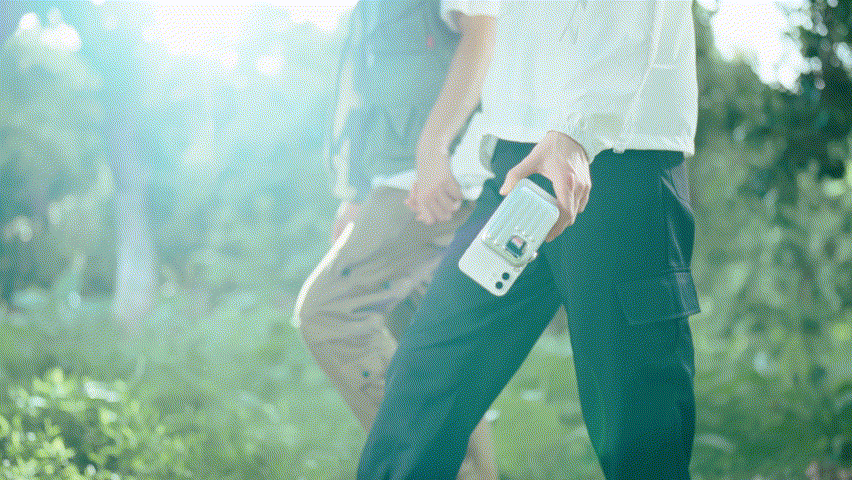 Zendure products are reliable and safe, thanks to the multi-faceted protection systems we build into everything we make. With SuperMini GO, additional measures are in place to detect foreign objects in the wireless charging zone and automatically stop charging. This protects against overheating and power loss.