Air Pump|Vacuum Pump|Camping Lantern|Fast Inflation|4.5kpa|Adjustable Pressure|Portable Design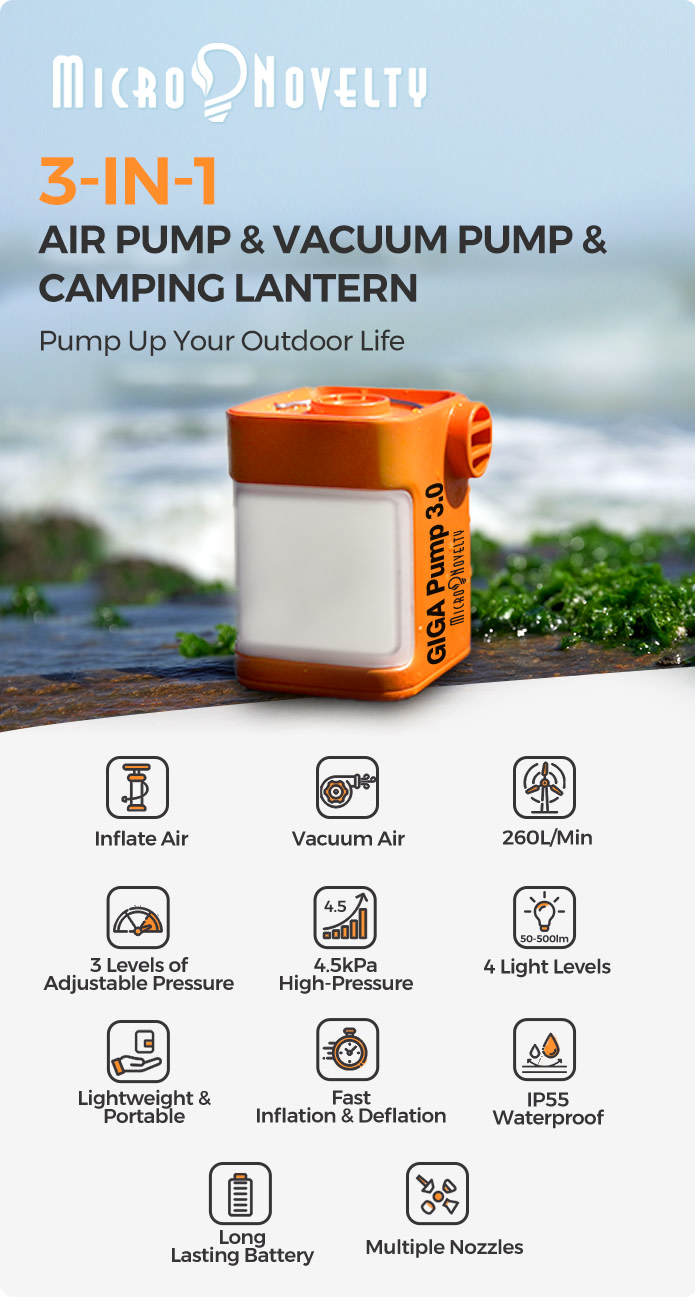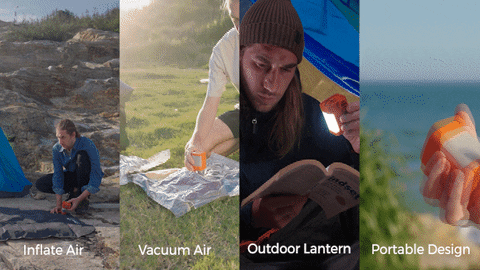 Introducing our latest super powerful 3-in-1 outdoor air pump & lantern of the GIGA Series. In 2020, the GIGA series brought the world's smallest air pump GIGA PUMP 2.0 to the market through Indiegogo capturing audience attention and becoming Indiegogo's top project of outdoor air pumps.
Now, we're back with GIGA PUMP 3.0. More powerful with up to 4.5kPa high pressure and ultra-high rotating speed of 45,000RMP.  It can reach up to 260L/Min, and there are 3 adjustable pressure modes to meet all your inflation needs. It can blow up more inflatable products faster, compress clothes into smaller sizes and save storage space by 65%. Also, Also, it has been upgraded to 4 levels of lighting and the maximum brightness can reach 500 lumens.


The unique internal structure design of GIGA PUMP 3.0 optimizes the air duct on the basis of the original,  which makes it more compact. 45,000 RPM rotating speed, airflow can reach 260L/min and air pressure can reach 4.5KPa. GIGA PUMP 3.0 is very practical, traveler, camper, beach enthusiasts, and even mobile executives will love it!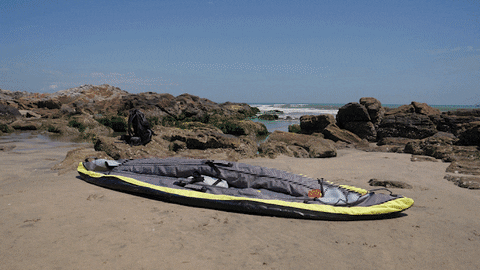 Also Can Light Up Your Life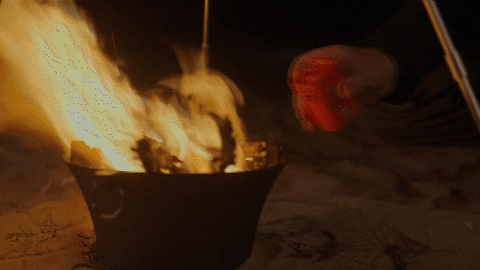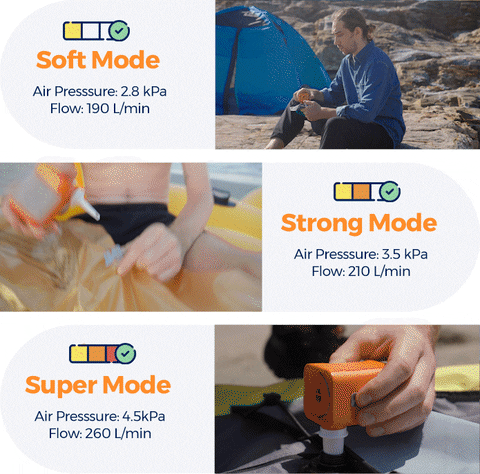 In order to meet different outdoor inflating needs, GIGA PUMP 3.0 comes with 3 modes: Soft Mode / Strong Mode / Super Mode. Allow you to fully inflate big inflatables like airboats or air mattresses easier. More air for fuller and firmer inflatables. You can also inflate less air in an inflatable bed and an inflatable pillow to make them softer for lying down more comfortably.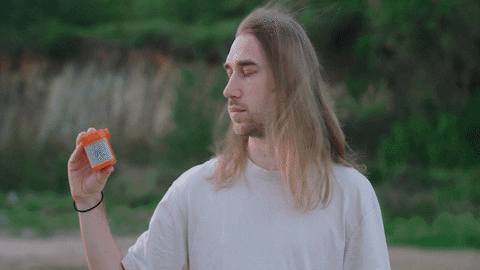 Apart from deflating inflatables, saving storage space is also very important in outdoor life. We bet everyone likes to travel light. With GIGA PUMP 3.0, you can say goodbye to heavy baggage! It is not just an air pump but also a vacuum pump. GIGA PUMP 3.0 helps to extract air from vacuum bags easier and faster, which is more powerful than hand pumps. Save more than 65% of storage space in only 30 seconds.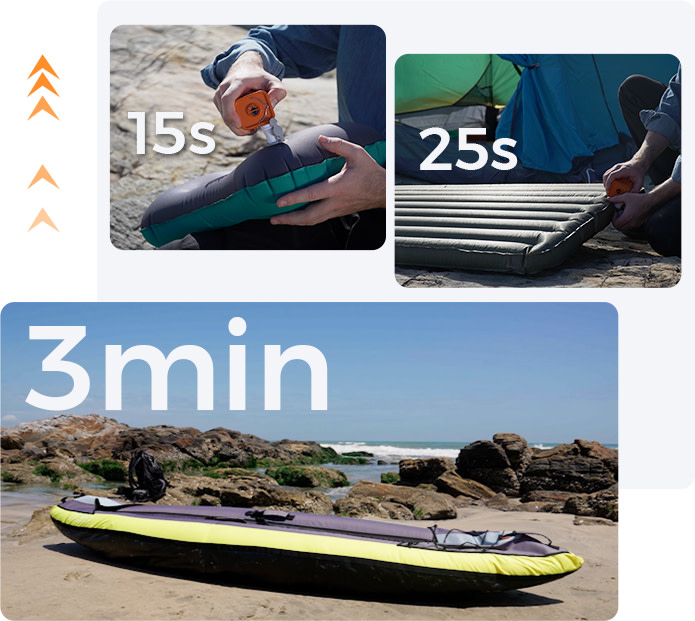 With a flow rate of 260L/min and high pressure of 4.5kpa, the GIGA Pump 3.0 can fully and quickly inflate an air mattress within just 20 seconds.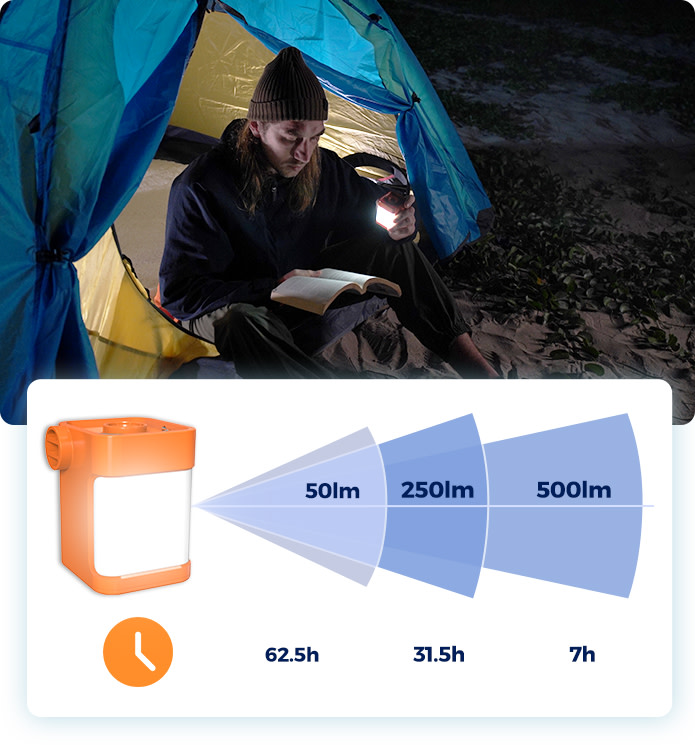 We analyze and integrate users' feedback on GIGA PUMP 2.0, and optimize it to improve the camp light function of GIGA PUMP 3.0. We keep the 3 lighting modes of adjustable brightness to 500lm. The high brightness (500lm) can last for 7 hours and the low brightness (50lm) can last for 62.5 hours. Brighten up your night with GIGA PUMP 3.0 for camping, backpacking, hiking, and more. It's time to dispel the darkness and continue the adventure!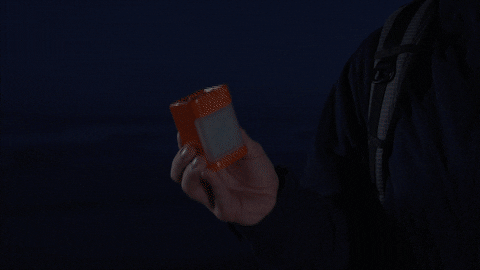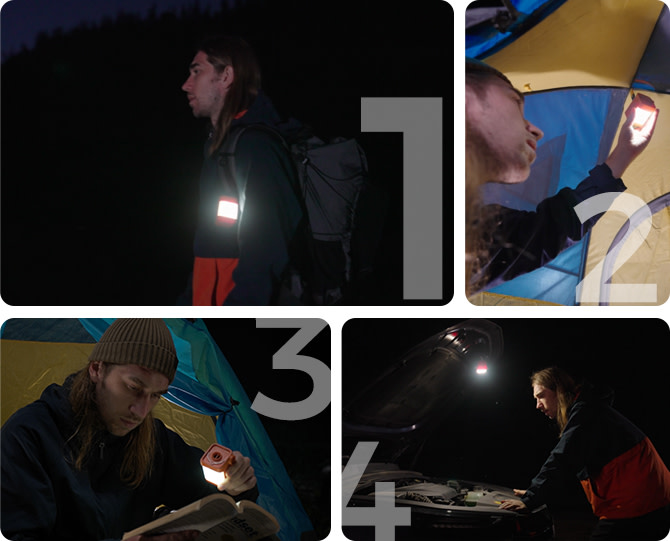 There are also emergency settings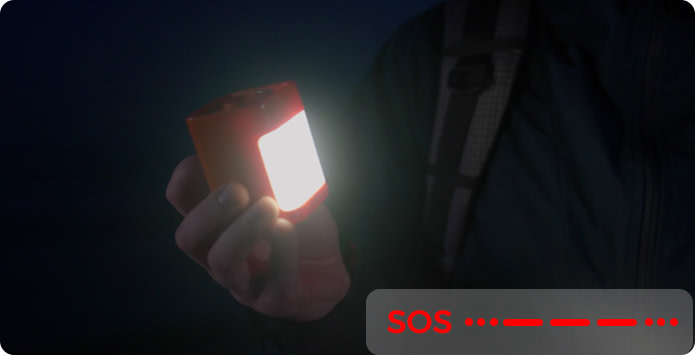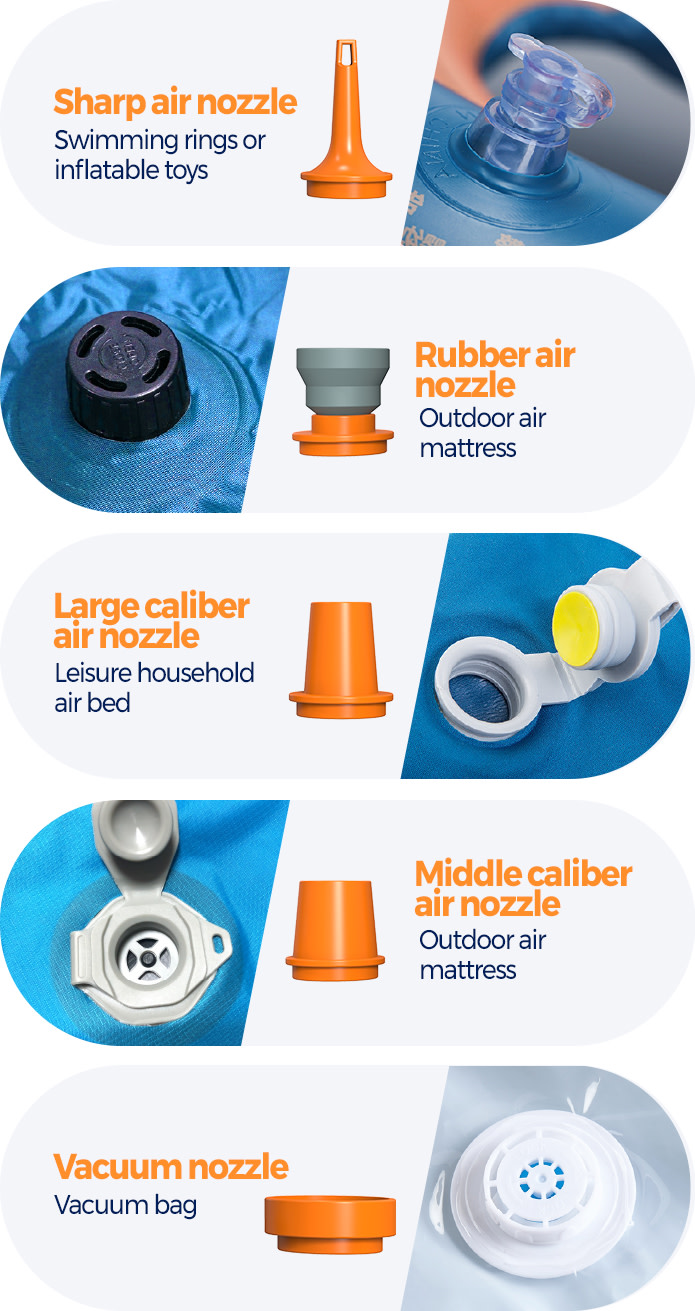 It comes with 4 different nozzles that fit most air mattresses, inflatable pools, swim rings, yoga balls and children's toys. Plus 1 vacuum bag nozzle, that is used to deflate vacuum bags and helps to save space of more than 65%.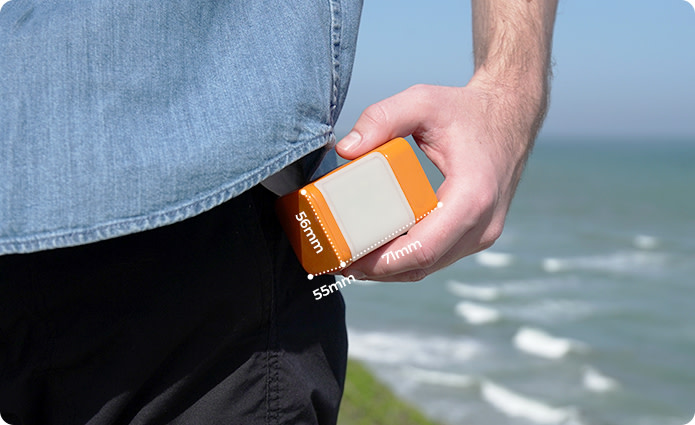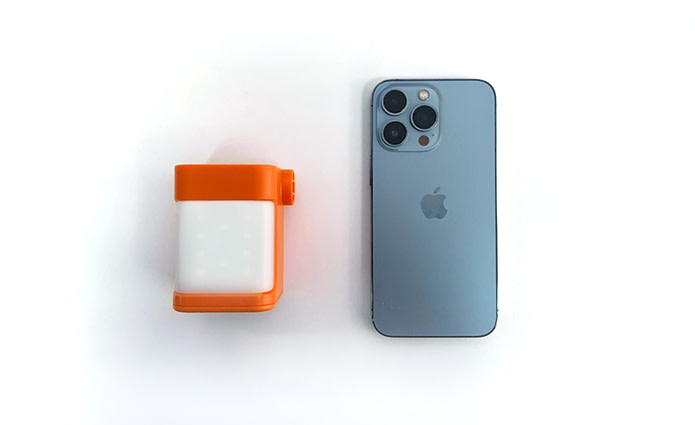 A compact and lightweight outdoor necessity. GIGA PUMP 3.0 weighs only 165g, just half the size of an iPhone 13. So that you can slip it into your pocket or backpack easily. In addition, a hanging loop is added on the top and at the side of the air pump, allowing you to hang it on almost anything without the need for a carabiner.
2 Hooks for Various Scenes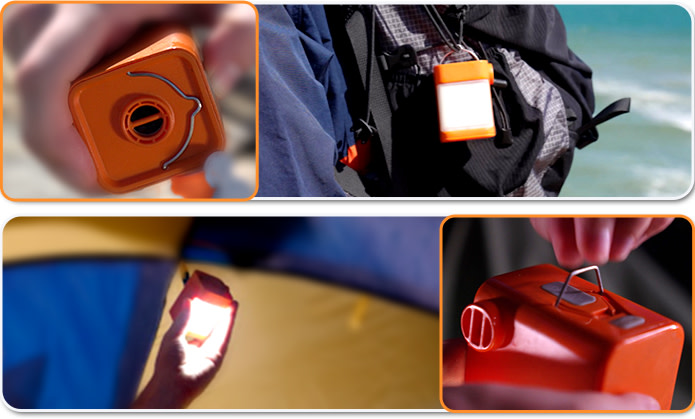 GIGA PUMP 3.0 is equipped with 2 hooks, the top hook is convenient to hang on the top of the tent and the trunk, etc., which is convenient for vertical lighting from top to bottom. The side hook is convenient for hanging on the chest or holding it, which is convenient for lighting from near to far.
On-The-Go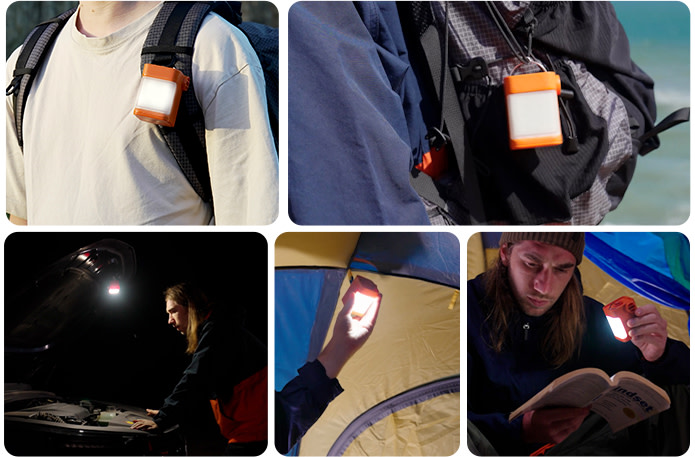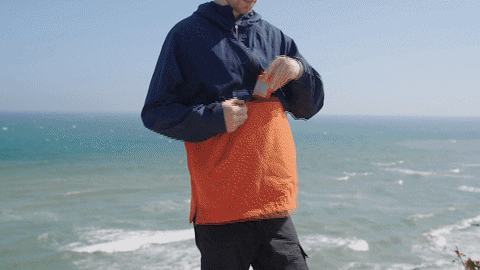 Only 165g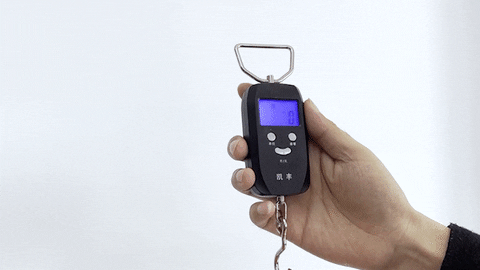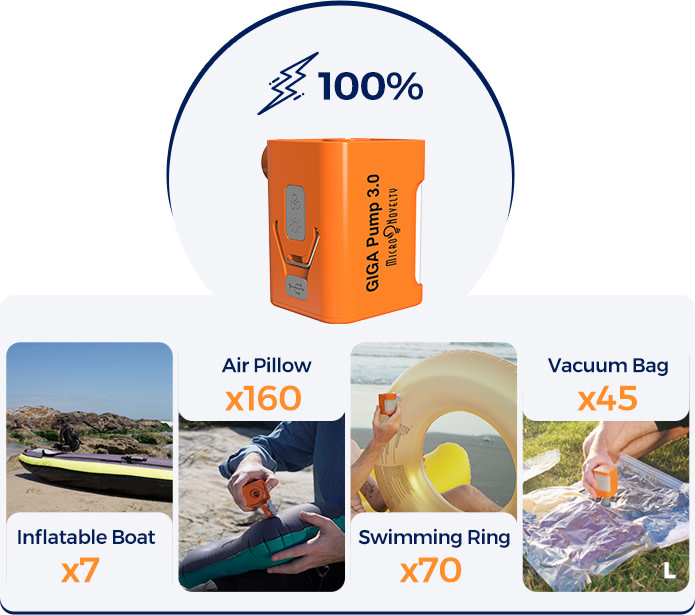 In order to deal with the shortcoming of battery power lacking outdoor, GIGA PUMP 3.0 is equipped with a built-in 3600mAh rechargeable lithium battery. As long as it is fully charged, you can inflate inflatables no matter where you are without any restrictions. You can inflate 160 inflatable pillows or deflate an L-size storage bag 45 times on ONE single charge.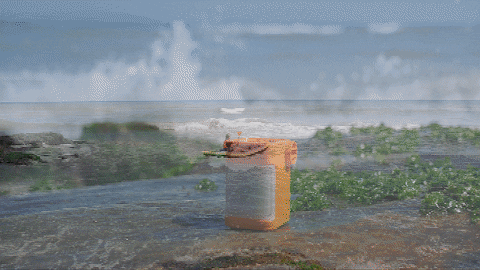 The outdoor environment is complex, and travel over land and water is inevitable. In response to this demand, GIGA PUMP 3.0 is designed to be IP55 dustproof and waterproof. It is resistant to moderate rain and water splashes from any direction, and can even be submerged in water for not more than 10s.  Best for coping with different environments. Absolutely a reliable companion on your every adventure.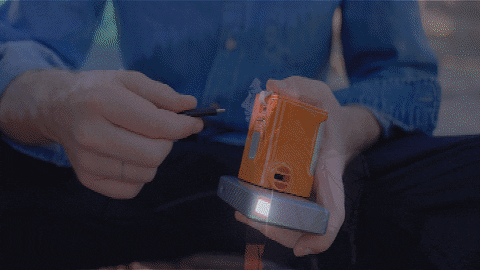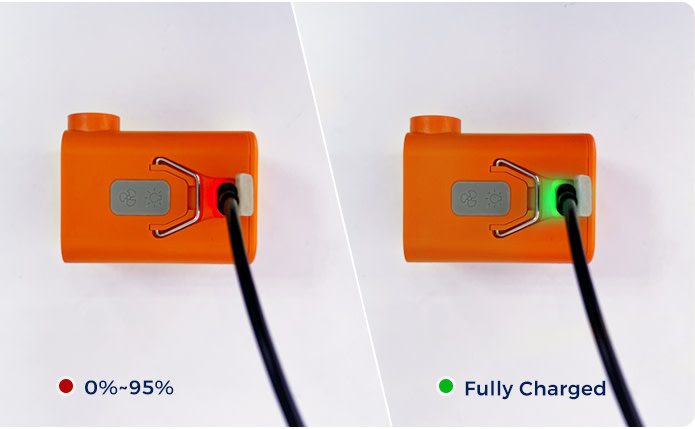 GIGA Pump 3.0 is equipped with a TYPE-C charging port and a TYPE-C charging cable. You can fast charge it with a power bank, regular wall charger or PC computer. It is super convenient for both living and outdoor.